To explain who we are is very simple. We are a group of friends and family that have been affected by dementia and want to support other families facing a diagnosis of dementia.
Read more about us below.
---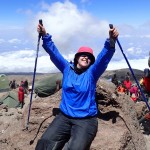 Laura Lombard Co-founder and Chairman
Laura (née Corrick) is a deputy head teacher working in Dorset who likes to set herself a challenge! After participating in a marathon, a triathlon, a 500 mile bike ride and climbing the 3 peaks all for fun she felt that perhaps her energy could be channelled into making a bit more of a difference.
Unfortunately, since 2011 Laura has had to learn a lot more about dementia and she decided to focus her energy on raising money and awareness towards related charities.
When Laura and Ali dreamt up Remembering Not to Forget she was intent on working hard to raise awareness and funds for the disease. Dementia affects so many more people than is realised and it's important that everyone is better informed about what can be done to help researchers, family members and carers tackle this horrible illness.
So come on, help us do more!
---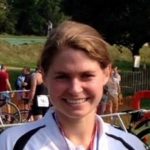 Ali Turnbull Co-founder and Secretary
Ali's mum Bridget was diagnosed with Alzheimer's disease in 2006 at the age of 61. She passed away at the start of September 2017, charming everyone around her with her smile till the end.
Bridget spent her whole life helping people. She worked as a nurse for forty years, balancing her demanding job with bringing up two daughters, and was involved in a range of charity and local community voluntary work.
She took part in Cancer Research's annual door to door collection for twenty years, raising thousands of pounds through a combination of being very persuasive and very persistent. When Bridget got her diagnosis she joked that she'd been fundraising for the wrong charity for all those years!
Ali had been wanting to sign up to some physical challenges for a while, and in late 2013 she mentioned the idea of doing some fundraising for dementia charities to Laura. From there Remembering Not to Forget was born…
Setting up Remembering Not to Forget was a way for Ali to do some fundraising on behalf of, and in honour of, Bridget and the thousands of people living with dementia in the UK. It was also an attempt to feel a bit less powerless in the face of this heart-breaking condition. Although Bridget is no longer with us, the memory of her and her commitment to helping others will continue to inspire the work of Remembering Not to Forget.
Ali grew up in Wiveliscombe, Somerset but has been living in London since 2003. She worked for not-for-profit organisations supporting children and young people in the UK and internationally for most of that time, but in 2014 retrained as a primary school teacher.
---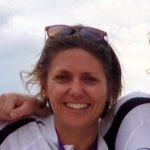 Helen Wright Trustee 
Helen (née Turnbull) was secretly very grateful that the formation of Remembering Not to Forget coincided with her year off travelling but did enjoy being able to support the few challenges she was here for (the fact that cold swimming topped support car driving says something about how much Helen usually drives).
Helping people to live well with dementia, and helping others to understand how they can facilitate that, is what drives Helen to be part of Remembering Not to Forget and she's really proud of all the team have done so far.
Helen has also contributed her husband Duncan, as participant and transport provider, for several of the challenges.
---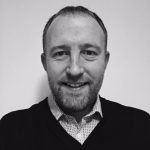 Matthew Corrick Trustee
Matt lives in Chard, Somerset with his partner Sharon and daughters Tilly and Lottie. Matt is Laura's eldest brother and is often called in to keep her in check!
His involvement with Remembering Not to Forget began when Laura and Ali first dreamt up the idea of doing something to increase awareness of dementia and raise money for related charities, a subject which is close to all of our hearts.
They decided they needed some responsible people to curb their enthusiasm and reign in some of their overly creative thinking, so he was asked to be a Trustee!
Along with being very pragmatic, Matt is very good at conducting thorough research before making decisions and it was felt he'd be an asset to the Remembering Not to Forget team to ensure that we made the most of the funds raised.
Remembering Not to Forget's achievements to date are nothing short of amazing, and something Matt is very proud to be part of. He looks forward to contributing to the ongoing success and is hopeful that we will continue to raise both funds and awareness in the year ahead.
---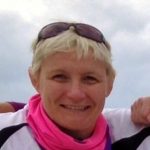 Kate Simpson Trustee
Kate's involvement with Remembering Not to Forget came about because ultimately everyone should have a lawyer hanging around (even if no-one actually wants one hanging around).
Having known Ali, Helen and Laura for many years and having a grandparent who was diagnosed with dementia, Kate was delighted to be involved and hopefully to be able to use over 15 years of legal skills to support, if even a small way, people impacted by dementia.
However, with all the amazing hard work done by the other trustees there hasn't been too much for Kate to do and really she is worried that acting as trustee has done more for her than it has for Remembering Not to Forget…
Raising funds to support people living with dementia and their families/carers has involved challenges that people have described variously as "crazy", "mad", "weird" and "stupid". However, the cold swims, the London to Paris cycle and the Henley Classic were all amazing experiences, and with the tremendous support of Remembering Not to Forget's donors they have raised funds for a truly important cause, and also allowed Kate to spend time with brilliant friends.
Remembering Not To Forget is the brainchild of Ali and Laura and is a testament to their hard work, commitment, craziness and love for their families.
---

Georgina McMasters Trustee 
Georgina bonded with Ali and Laura when she joined them on some of the early fundraising initiatives for Remembering Not to Forget. Surprisingly, for someone who willingly describes themselves as a total wuss, open water swimming proved a particular hit, and the colder the water the better.
Georgina took on Remembering Not to Forget's 2017 Round the World challenge with some gusto, completing 10 marathons in 10 countries during the year. The mission was also personally cathartic, running in celebration of her father's life. Eric had lived with Alzheimer's for the last decade of his life, passing away on his 92nd birthday in April 2017. Completing the challenge in his memory spurred her on when the going got tough.
Remembering Not to Forget was supported by Georgina's former employer, Sackers law firm, as their Charity of the Year in 2017. Having managed to chivvy her colleagues into joining her in various fundraising and dementia awareness activities that year, Georgina wondered whether she could build on this interest more widely and jumped at the invitation to join the trustee board.
---

Helen Commandeur Treasurer 
Having admired the fundraising efforts of the Remembering Not To Forget team from the sidelines for several years, and having witnessed how hard it can be for the families of those living with dementia, Helen was thrilled to be asked to join the team as Treasurer in 2019.
She is a qualified accountant who lives in Hertfordshire with her husband Adriaan. When not chasing round after their three children, Helen enjoys running, something she hopes can be put to good use in a future challenge.
---