This will be a short update of our latest, crazy challenge
. 
Documenting the ups and downs of cycling "LEJOG".
Bleak
Dinner time discussion among the group in our hotel tonight has concluded that the key word to describe today is 'bleak'. Bleak weather (rain, looming clouds), bleak landscape (moorlands stretching into the distance, rushing rivers) and the general bleak feeling that comes from cycling into the wind all day long. Bleak but beautiful. Even though the terrain was nothing compared to yesterday it was a tough ride for our penultimate day. (Writing this as post dinner discussion continues also proving challenging!).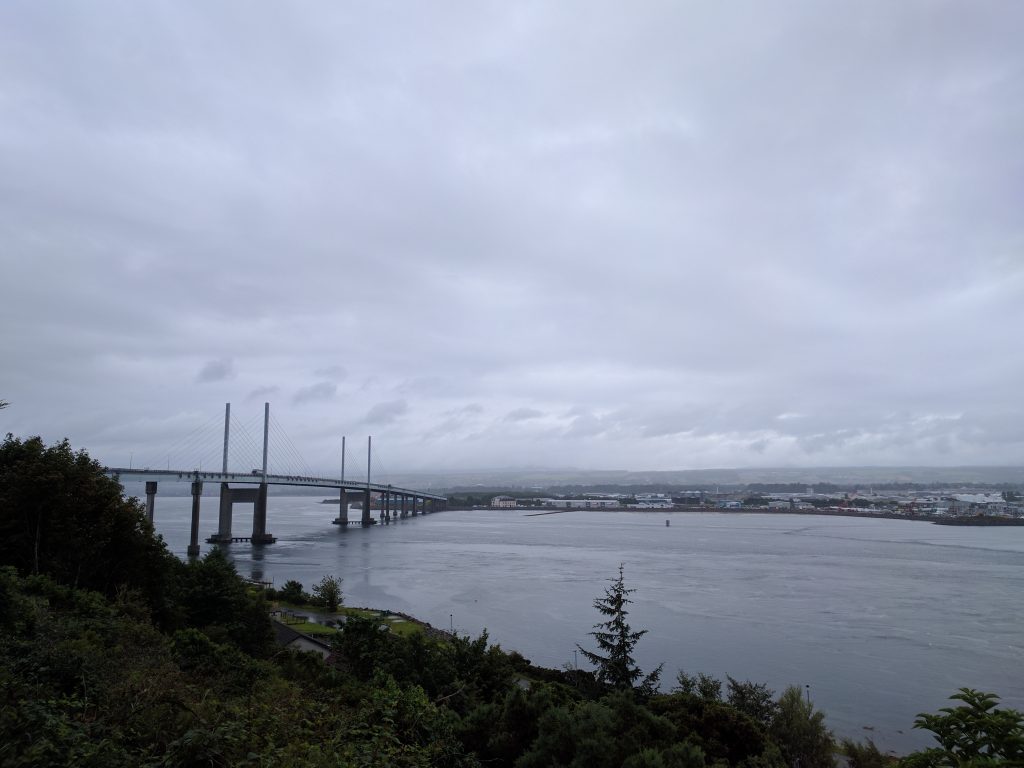 River Ness
Our rainy cycle out of Inverness took us along the river Ness before climbing up to Dingwall for our first brew stop of the day. The groups spread out as usual on the swooping roads but regrouped at the stunning view point near Bonar Bridge before a descent towards our lunch spot.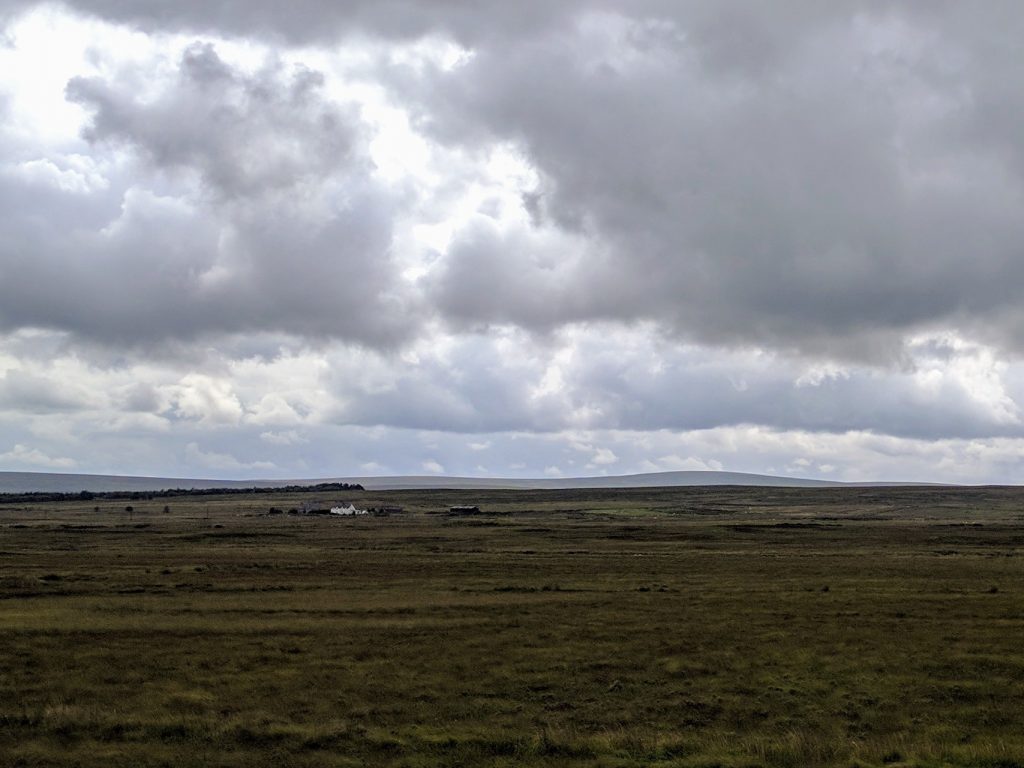 The Crask
My cycling style as a rule is plodding and today the plodding was even slower than usual, every leg turn an effort and the miles on my garmin taking forever to tick away. The session from afternoon brew stop to the Crask, our supposed end point for the day, across the moors was stunning but especially hard. A surprising amount of traffic on the road through the moor (where are they all going??) but even more surprising was Phil, another of the cyclists in our group, appearing out of nowhere at my shoulder when I thought I was cycling on my own and giving me the fright of my life! Solo cycling revery well and truly shattered.
Our destination, the Crask, consists of a pub and a farm, so our group are all spread out for accommodation tonight. Laura, Jon and I are all staying at a hotel 7 miles on from the Crask, a painful extra 7 miles today but saving us 7 miles tomorrow. The route was so deserted – the nearest shop is 30 miles away, the hamlet of Altnaharra has about 4 houses apart from our hotel- that we have had various conversations about this as the perfect location for a horror film. There have also been a few Fawlty Towers references due to the interesting approach to customer service, but we are fed and finally dry and warm, and settled into tartan sofas with a view of deer grazing outside the window, so can't complain.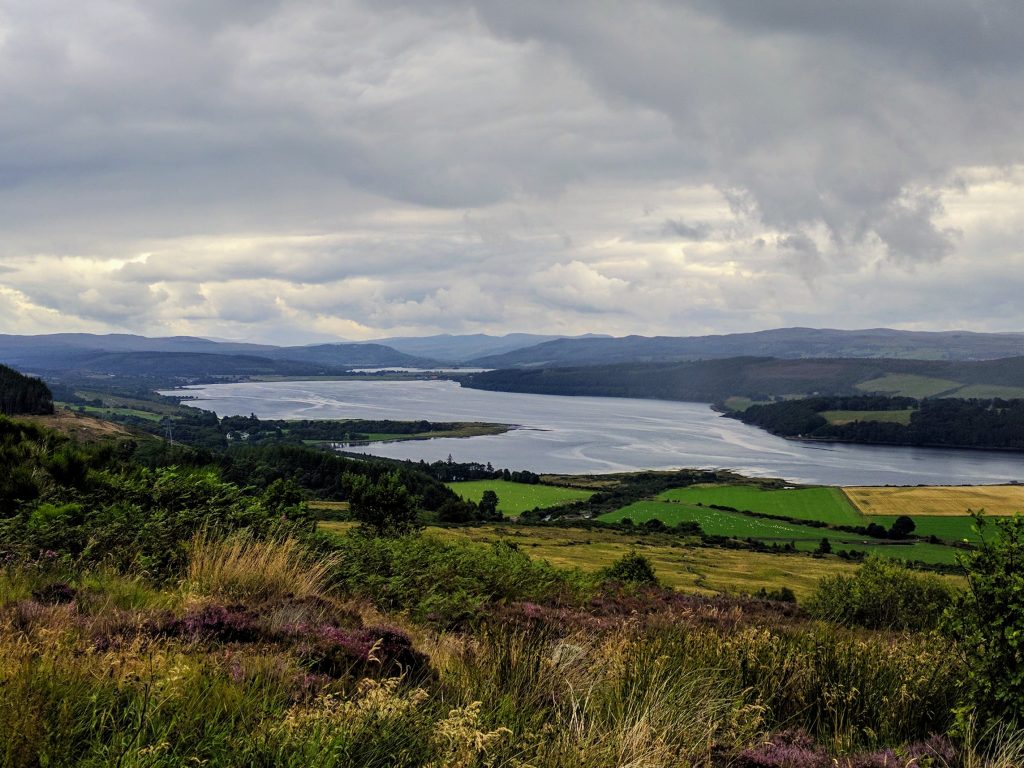 Motivation
A random man at a bus stop today announced to Laura that there is still a long way to go to John O'Groats. 82 miles for everyone else, 75 for us. Hard to believe that we'll reach John O'Groats tomorrow, and be forced to leave our LEJOG bubble after 2 weeks which feel both like they've gone on forever, but also disappeared in a flash… Very mixed emotions about the end – excitement, relief, a bit of sadness from me that I'll get there but not have cycled the whole way thanks to hurling myself from my bike, as well as sadness at our group going their separate ways from Sunday after two such intense weeks.
Route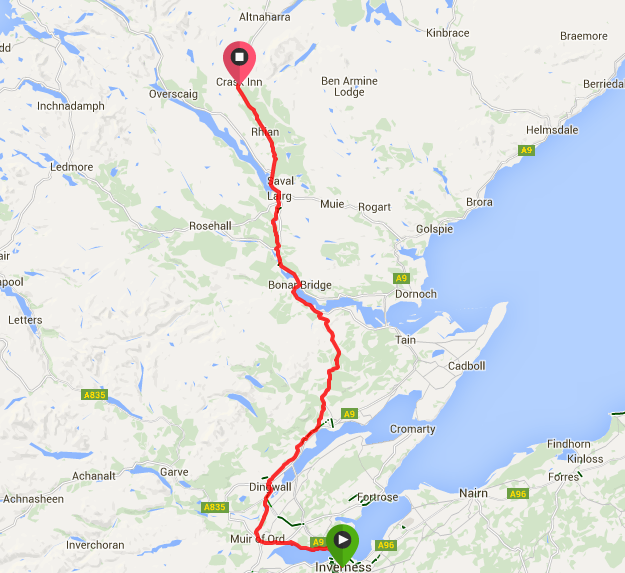 Profile

Please consider sponsoring our efforts. Every penny really does make a difference. 
We need your help to raise awareness. Please consider sharing this post.