This will be a short update of our latest, crazy challenge. Documenting the ups and downs of cycling "LEJOG".
Ups and downs
We started the day with mixed emotions knowing that the challenge is coming to an end. I must say I will be happy to give the bum a break from what feels like a very hard saddle. It will also be sad to be leaving the tour bubble which has become our daily routine. I could happily turn around and cycle back home, maybe after a few days recovery… And if I didn't have to go back to work!
Grumpiest lady in Scotland
After finishing our breakfast served from the grumpiest lady in Scotland (who did not get the sympathy she wanted from tired cyclists for working several days in a row) we set off early for the final time.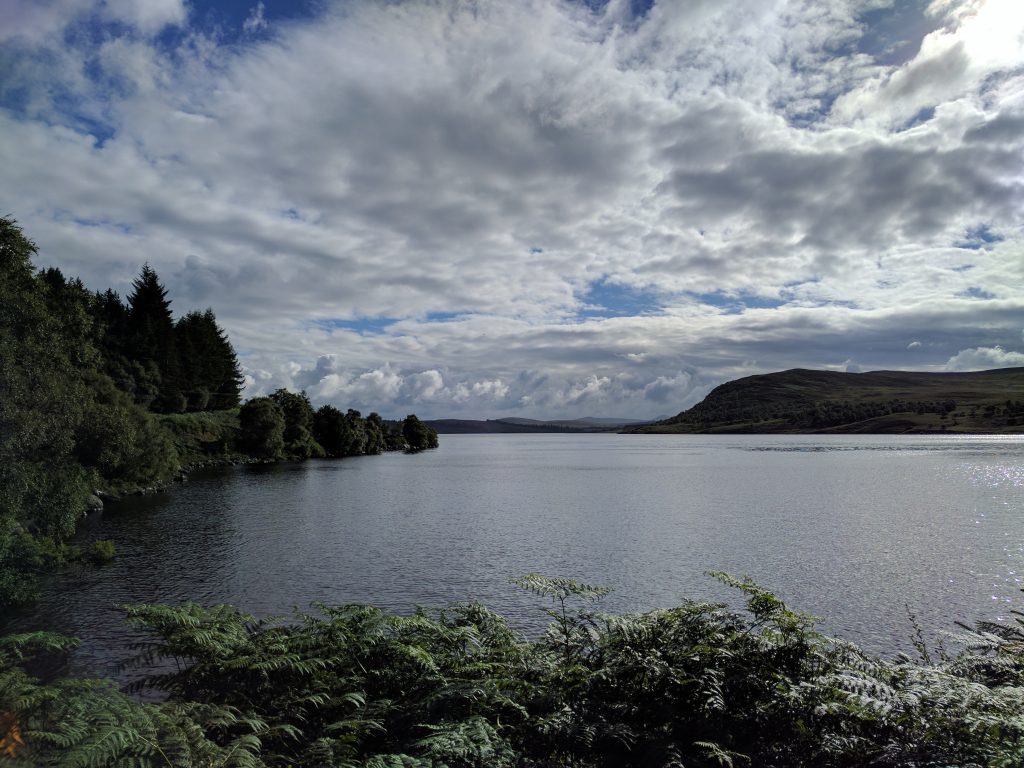 Weather on good behaviour
The Northern Highlands weather was trying it's best to be accommodating. There was a sense that the rain was being held back just for us and spells of sunshine which will probably make news headlines in these parts were very gratefully received. The prevailing winds that usually make their way up the country had for some reason changed direction so the morning ride was not all plain sailing. Cycling along a large loch did make for picturesque views and the miles quickly clocked up.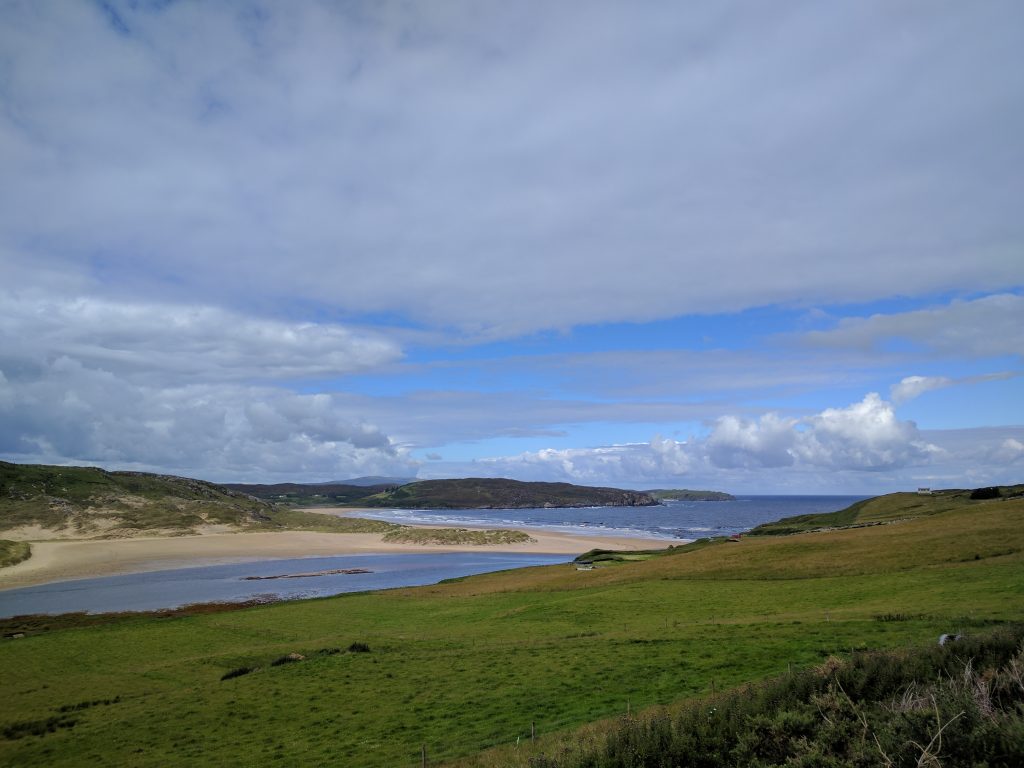 Not quite there yet
We finally came to the morning brew stop at 22 miles and topped up the caffeine levels before moving on. Not long after we came to the small village of Bettyhill on the northern coast line. This was certainly a psychological milestone knowing that we have reached the opposite end of the Isle. Only 50 miles east along the coast line to John o'Groats remained.
Climbing away from Bettyhill, the landscape quickly changed to the barren, featureless landscape that we have come to associate with the northern Highlands. With views out over the North Atlantic, and the imposing cliffs of the Orkney Islands visible in the distance, it really was a sight to behold.
Our final afternoon brew stop was in the town of Thurso. This busy town really took me by surprise due to the sparse countryside over the last few days. People actually live this far north! After not too long we had convened at a suitably located pub to allow the group to gather so that we could complete the final 10 miles together. I am not sure how good an idea it was but a few pints were consumed whilst waiting for everyone to come in. The final 10 miles were somewhat of a blur (not due to alcohol consumption) as we sped along a flat route with the wind now behind us. Even the sun was out in all its splendour.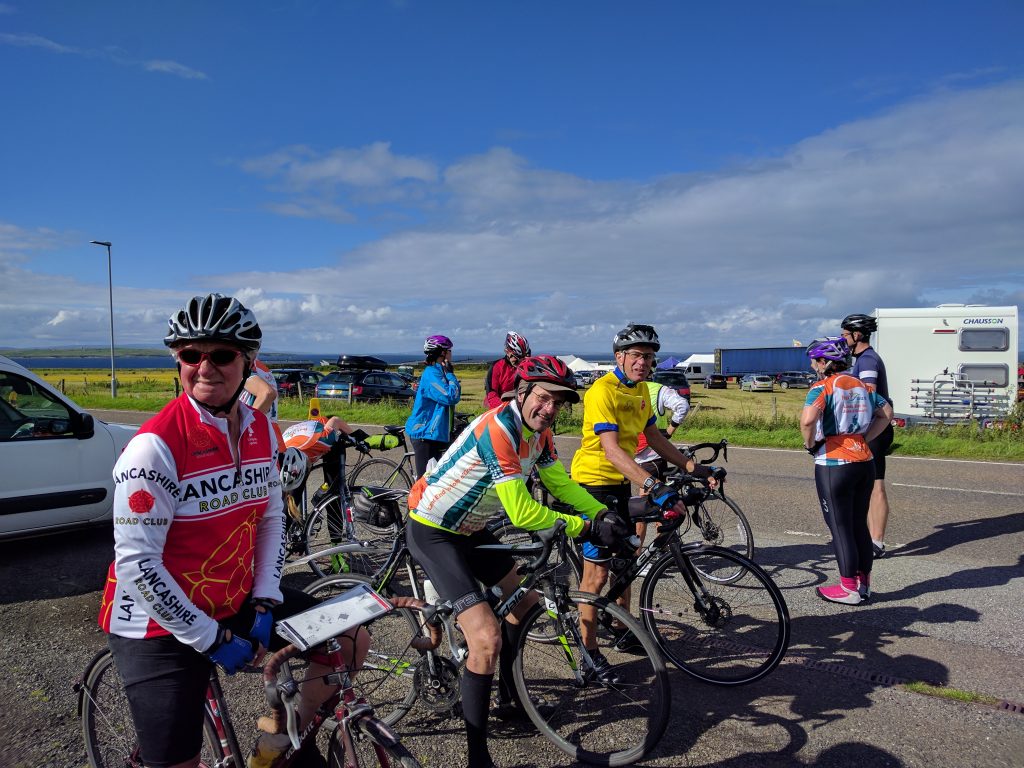 John o'Groats
On arrival in John o'Groats there was another brief wait for everyone to catch up. Once the final riders arrived we headed down to the sign post for photos. Our arrival caused a stir with locals clapping us in and tourists asking questions. Our tour shirts provided all the answers. We communicated by pointing at the map on the back to provide an explanation as to our achievement raising various rounds of oohs and aahs in differing accents.
After several photos, some pats on the backs, handshakes and hugs with the group members we were driven by bus back to hotels in Thurso. Peak Tours hosted a small presentations and celebrations continued well into the morning.
Not the hardest day of cycling especially after changing direction and having the wind behind us. Happy to finish but sad that it is over. I also think the end result has not sunk in yet…
Route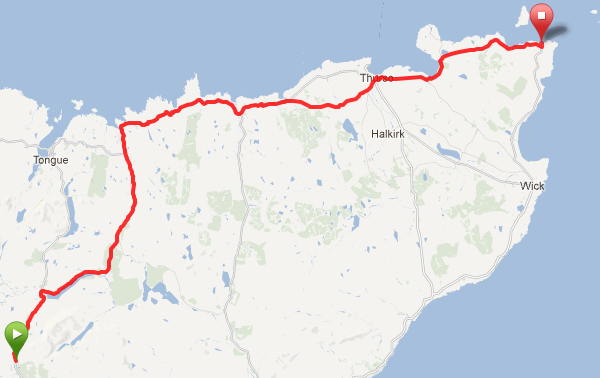 Profile
Please consider sponsoring our efforts. Every penny really does make a difference. 
We need your help to raise awareness. Please consider sharing this post.