Challenge Completed
We did it! 1000 miles covered via pedal power, from Land's End to John o'Groats. The distance is quite difficult to comprehend. How do you compare 1000 miles to something comparable? It was not without drama and at times was pretty tough. We even managed to have a bit of fun on the way!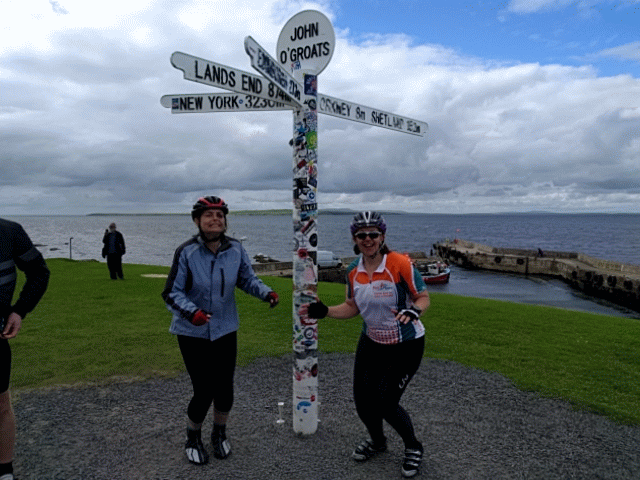 Thanks
Firstly thank you to everyone for all the support that you have sent our way during our cycle challenge from Land's End to John o'Groats. It made a real difference everyday knowing that there was a bunch of people thinking of us getting on the bike everyday, even when it wasn't fun anymore.
Also thanks to you, we have so far raised over £3,000. The funds will be allocated to worthy causes for the greatest impact, details of which will follow at a later date. If you have not yet donated it is not too late to do so.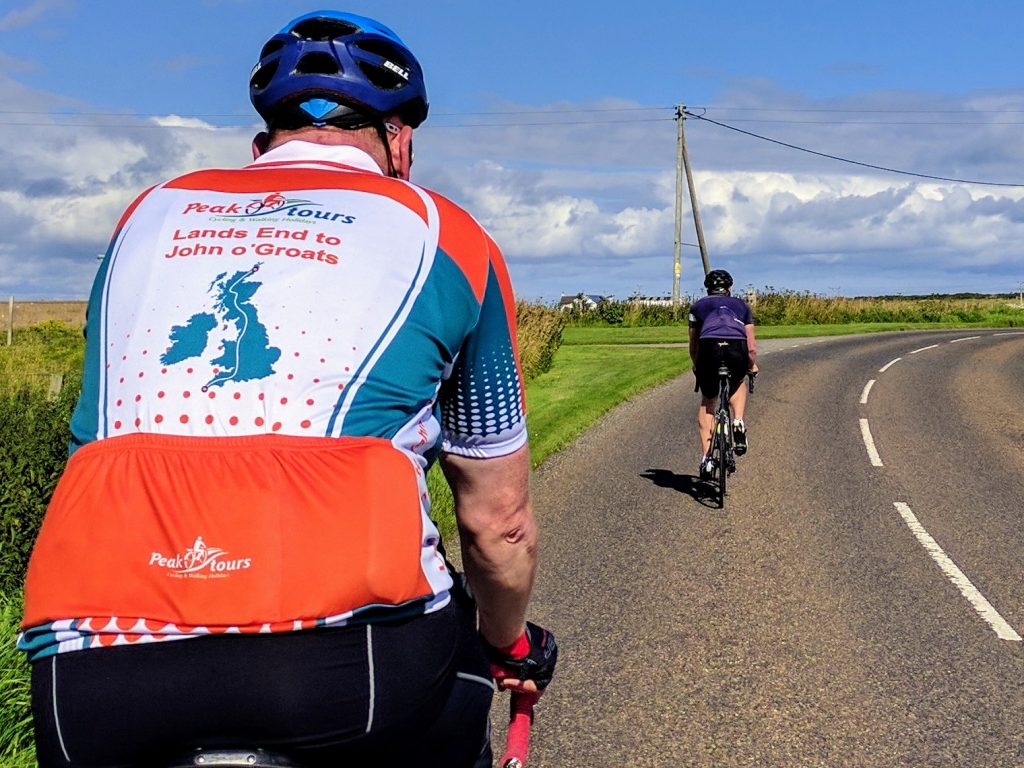 Peak Tours
It must be said that we would not have been able to have completed the challenge without the help of Peak Tours. They clearly enjoy their work and I would have no hesitation in recommending these guys. Knowing that all logistics were sorted ahead of time was a great help. The route was well thought out with brew stops well stocked and planned at timely intervals. The various accommodation arrangements must have been a nightmare to organise, especially in the more remote areas. But everything was arranged without any noticeable issues. The swan analogy was used to describe the Peak Tours method of operation, where everything looks graceful above the surface, but the legs are paddling like mad below the surface.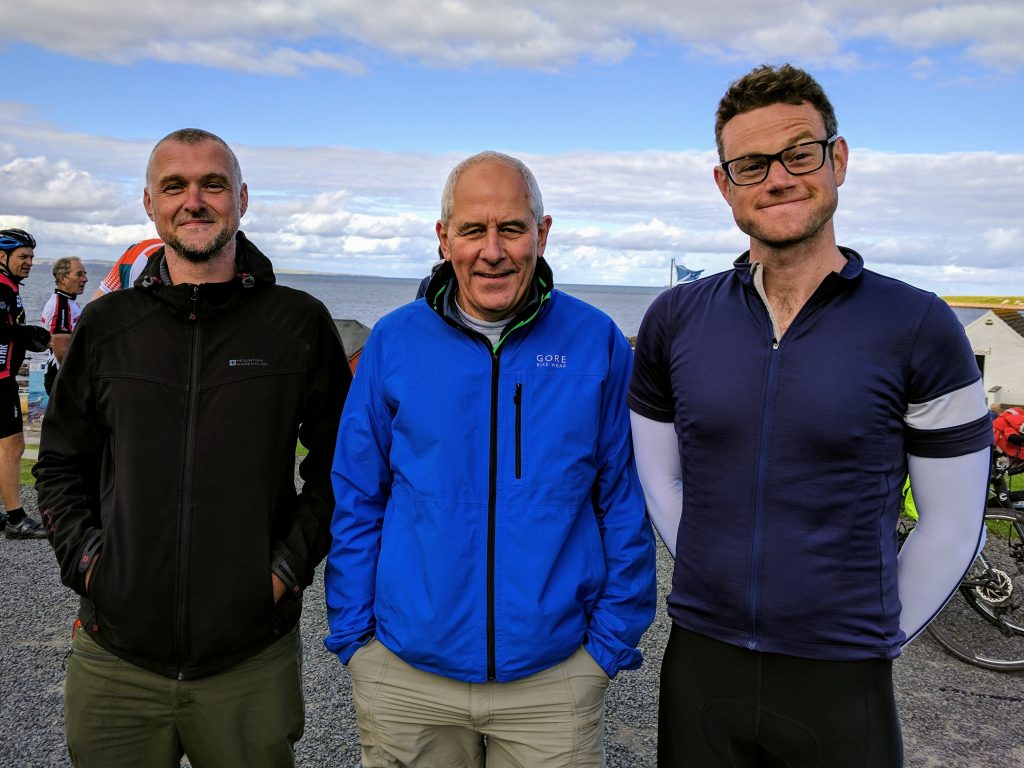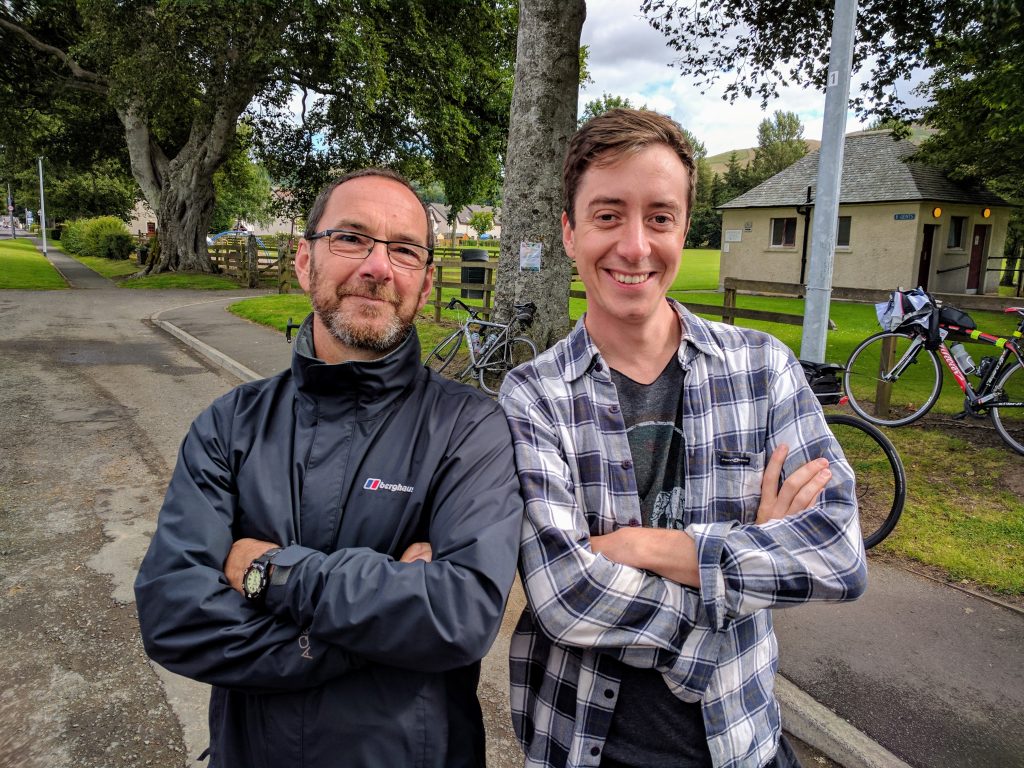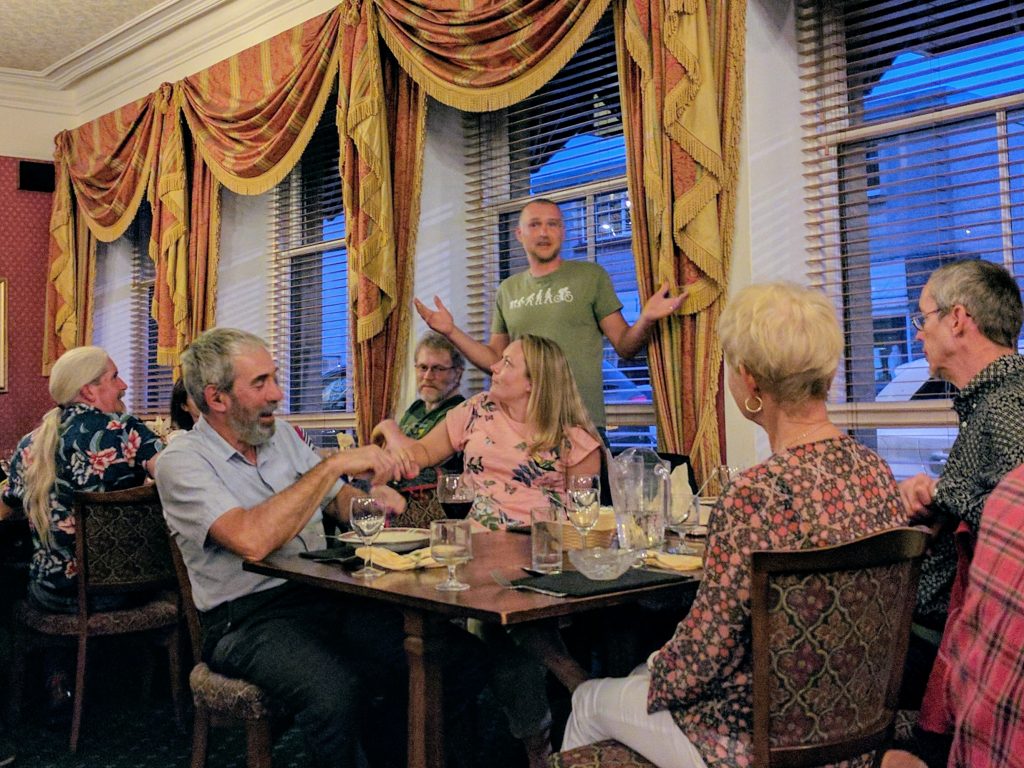 Awards
It was a nice touch to have a small presentation at the final group dinner. Everyone received a signed certificate to commemorate the journey and a small prizes were handed out for notable achievements.
The smallest bag award was awarded to Graham. The guides were certainly grateful for Graham's light packing skills as our bags were carted around to the various accommodations.
Most times fallen off the bike awarded to Dr Dick. Managing 4 falls in one slippery day, fortunately only minor cuts and bruises were inflicted.
Most determined cyclist, without a doubt awarded to Ali. Her determination to complete the challenge after a hard fall (resulting in concussion) when others would have given up and gone home was duly noted.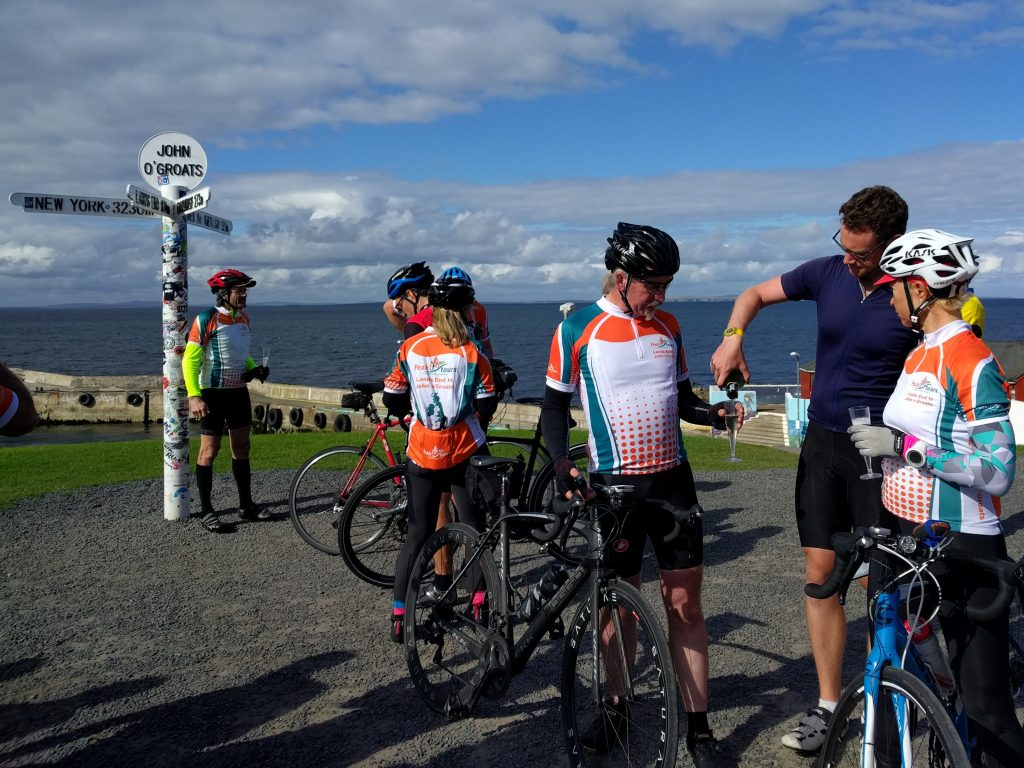 Success Rate
Cycling is an inherently dangerous activity. Having to contend with potholed roads, blustery winds, and inconsiderate drivers could even convince the most seasoned of cyclists at times to rethink their outings on two wheels. We have seen first hand even how easily the unexpected can change the course of events. Despite all this only a single person dropped out of the tour due to injury sustained en-route. Thanks go to Peak Tours for all the assistance, mechanical, guidance and otherwise, as well as other group members for being an encouraging bunch and giving a helping hand when needed.
Route
For details of each day follow the links below:
Day 1
A tough start to the tour with lots of short steep hills.
Day 2
A long day and one of the toughest days with a fair bit of elevation.
Day 3
Another tough day with some tricky cycling through Exeter.
Day 4
Some beautiful scenery and first border crossing as we headed over the windy Severn bridge into Wales.
Day 5
The day of Ali's accident but beautiful countryside once again.
Day 6
A long day in the saddle and finally arrived at the accommodation very, very wet.
Day 7
A tricky day cycling through the Liverpool-Manchester conurbation but some very rewarding views.
Day 8
Skirted around the Lake District and also very scenic as we continued north.
Day 9
Another big milestone day with the crossing into Scotland punctuated by some very rough roads.
Day 10
Scotland is incredibly scenic and a tricky section navigating through Edinburgh and over the Forth bridge.
Day 11
Some serious hills as we visit a ski slope but the beauty of the Cairngorms is outstanding.
Day 12
Even more hills and some serious climbing as we head out of the Cairngorms and finally into Inverness for the night.
Day 13
Some of the most scenic, and barren areas of the country as we head to nowhere and end up in the middle.
Day 14
The final day ending with spectacular views and weather and a well deserved celebration.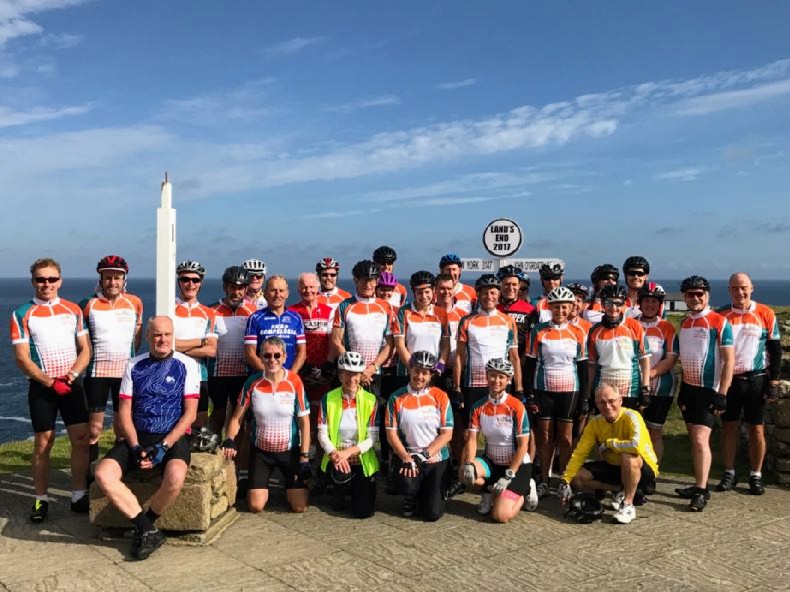 The Group
Tours can certainly be defined by the people in the group. You never know who you will meet or what people will be like. Having a good group around you can certainly make a big difference. We really did luck out in this regard as everyone was very friendly and supportive. When the tour guides were not available, a group member was often around to help those that needed it.
Conclusion
Thanks for reading our LEJOG challenge updates. We like to think that by doing this we have made a small difference in raising awareness of dementia and the funds we have raised will definitely be put to good use. We hope to have inspired you to undertake your own challenges, whatever that may be.
We need your help to raise awareness. Please consider sharing this post.