This will be a short update of our latest, crazy challenge
. 
Documenting the ups and downs of cycling "LEJOG".
Sweary Posh Lady
Our colourful b&b owner at the Rope Inn, otherwise known as sweary posh lady, was pleased to host us in Moretonhampstead  (the longest single word placename in the UK) and got us going with a full English breakfast.
The morning then started with a debrief in the centre of the village before heading off.
To everyone's suprise except mine, Laura in teacher mode raised an error with the route notes – an error in conversion for the days elevation between meters and feet, quickly corrected by Dave the tour leader.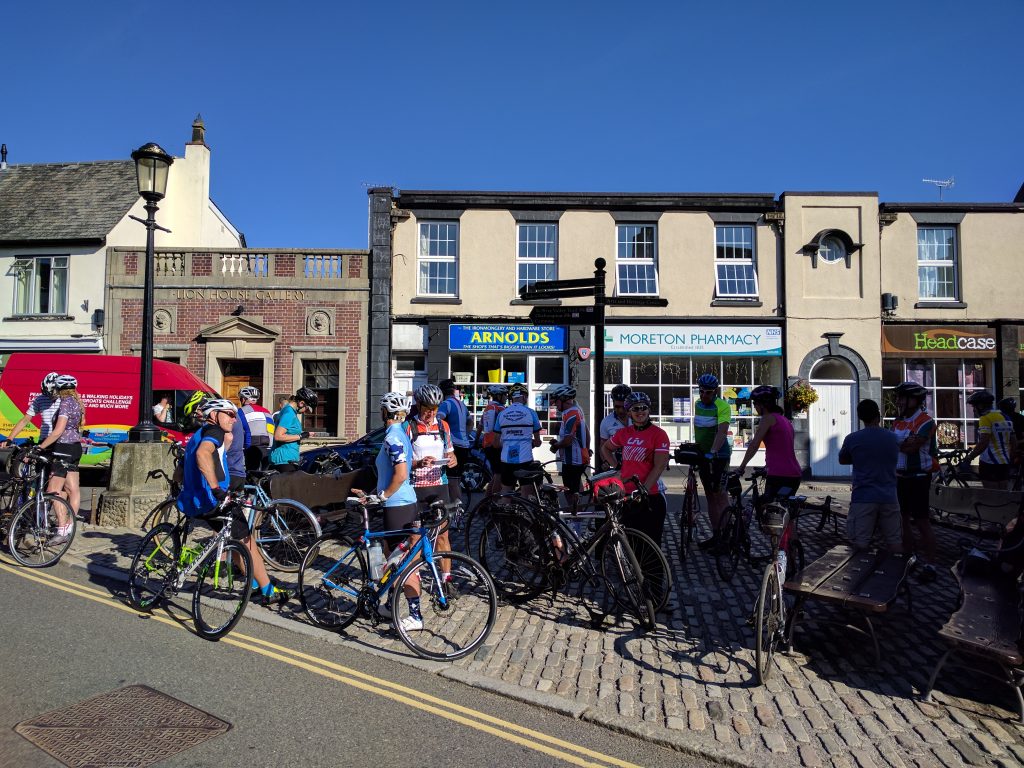 Alzheimer's Society
It was not easy to miss one member of the group wearing an Alzheimer's Society cycling jersey. Big Rob, once a winner of an Amy Winehouse lookalike competition, on this occasion sporting one of our selected charities colours.

Hilly start
Once we got going we were greeted with – you guessed it – steady climbing. 300m of ascent within the first hour. This did include some beautiful descents through wooded areas as we cycled off of Dartmoor.
After navigating our way through Exeter and a quick brew stop, we were soon meandering though country lanes. A pleasant morning of cycling after the initial hilly start.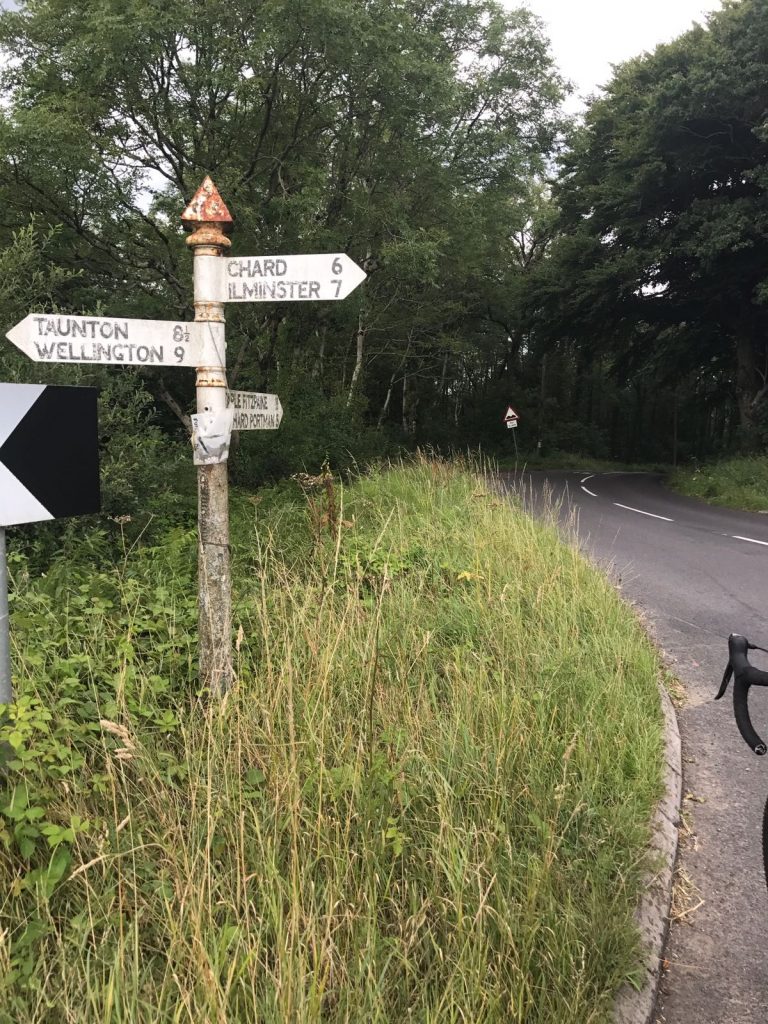 Post lunch hills
We tackled a big climb after lunch, powered by chilli con carne from the village pub. This brought us to the top of the Blackdown hills, a section which, for our route anyway, was not very hilly.
Again rewarded with a lengthy descent, not too far from Chard – Laura's home town (Hi Annie and Ibo!). This was the start of the Somerset levels. A low lying area prone to flooding but fortunately dry on our way through.
The cow incident
Cycling through the farmland, we came across some cows, who for whatever reason were in the middle of the road. I have never seen Laura accelerate so quickly. Laura was adamant that she was being chased. I am pretty certain the cows were just crossing the road.
We finally reached Street and made our way to the hotel before meeting Laura's brother and RNF trustee Matt who just happens to work over the road from the hotel.
A hilly start to the day but thankful for the steady route to the finish.
Route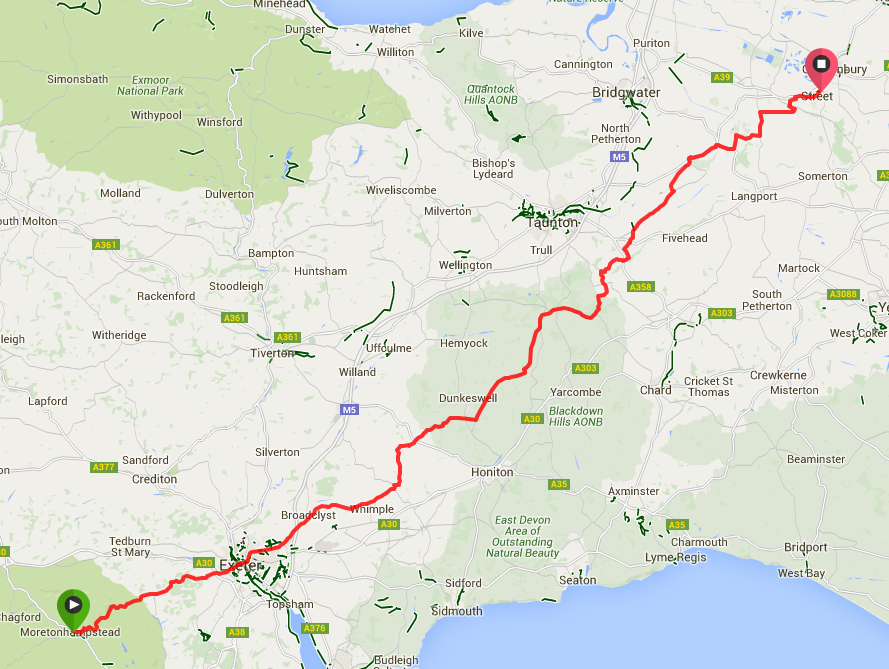 Profile

Please consider sponsoring our efforts. Every penny really does make a difference.
We need your help to raise awareness. Please consider sharing this post.