This will be a short update of our latest, crazy challenge
. 
Documenting the ups and downs of cycling "LEJOG".
Today was tough
Following day 1 we were hopeful that, again, the route notes were not really reflective of the day that lay ahead. However, by the first brew stop it was clear that a long tough day lay ahead! There were plenty of steep hills and sharps drops to keep our legs going, brakes applied and blood pumping.
Having assembled from our various hostels, B&Bs and hotels, the group started with a ferry crossing. As we disembarked, we were quickly greeted with a steep steady ascent away from Fowey.
Ups and downs
The route then continued this theme and we were presented with many ups and downs for the most part of the morning along very narrow country lanes. Quite a tough start to the morning to say the least!
The first brew stop was a welcome break after a descent overlooking a spectacular bay and we needed to do a few minor mechanical adjustments on Laura's brakes before continuing.
Immediately after the break we had another tough climb. We then eventually made it to a ridge overlooking the Plymouth bay area. A fast descent to the harbour followed and we stopped for lunch before hauling our bikes onto another boat.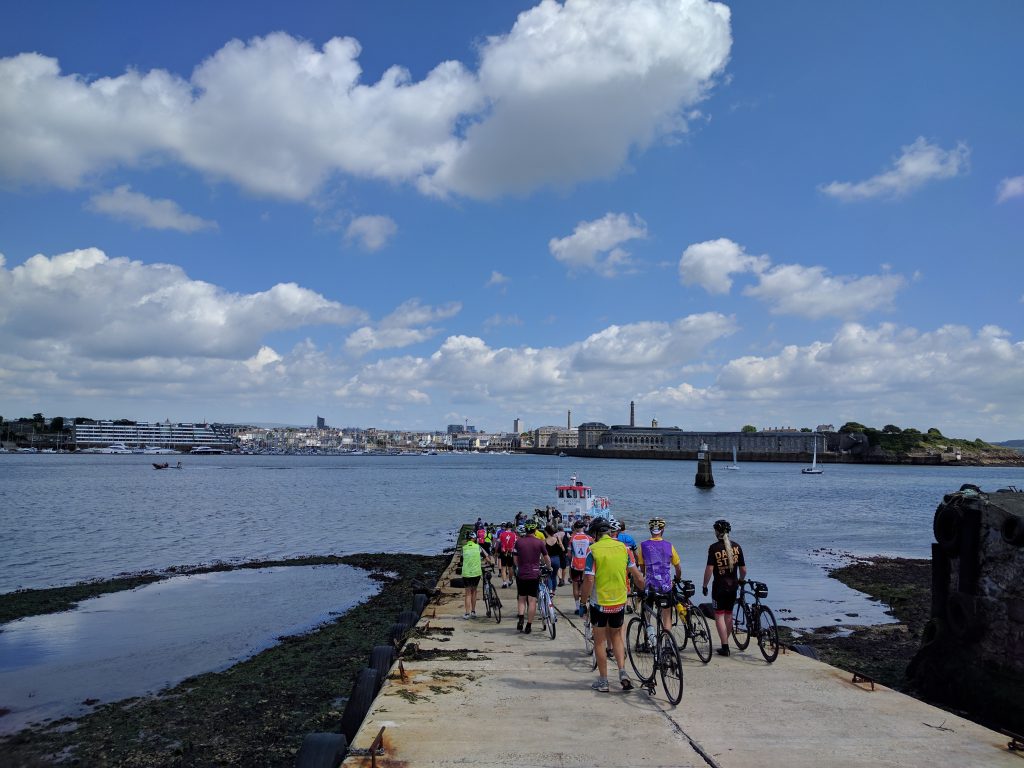 Another Ferry Crossing
Crossing the ferry after lunch into Plymouth there was hope that the fairy could divert to somewhere up the Scottish coast. Unfortunately not and what followed was some tricky navigation to get out of the city and a few hairy moments with a rather large lorry!
Psychologically it was good to pass through Plymouth as this was our first county crossing from Cornwall into Devon but we still have a long  a way to go.
Once out of Plymouth we followed a disused railway line for several miles. This was a welcome flat, steady route after the 1000m of ascent in the morning.
Dementia
With such a big group it is great to meet the different people, and with no surprise several others have had their own experience with having to deal with a family member battling dementia. It serves as a quick reminder that no matter how difficult the cycling may get, there are greater battles being fought.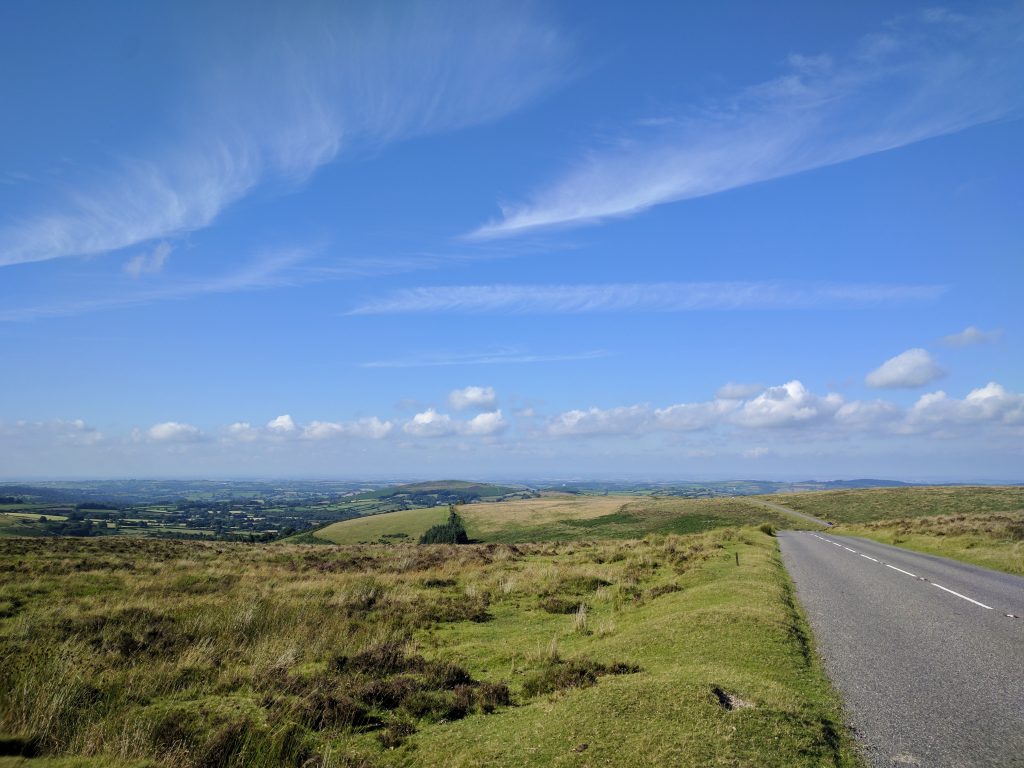 Stunning Dartmoor
Another long steady climb as we entered into Dartmoor set the tone for the remainder of the day. This led into yet another tough climb before the final brew stop. The final 15 miles were pretty tough too but the reward of reaching the final hill with a beautiful view of Dartmoor was well worth it.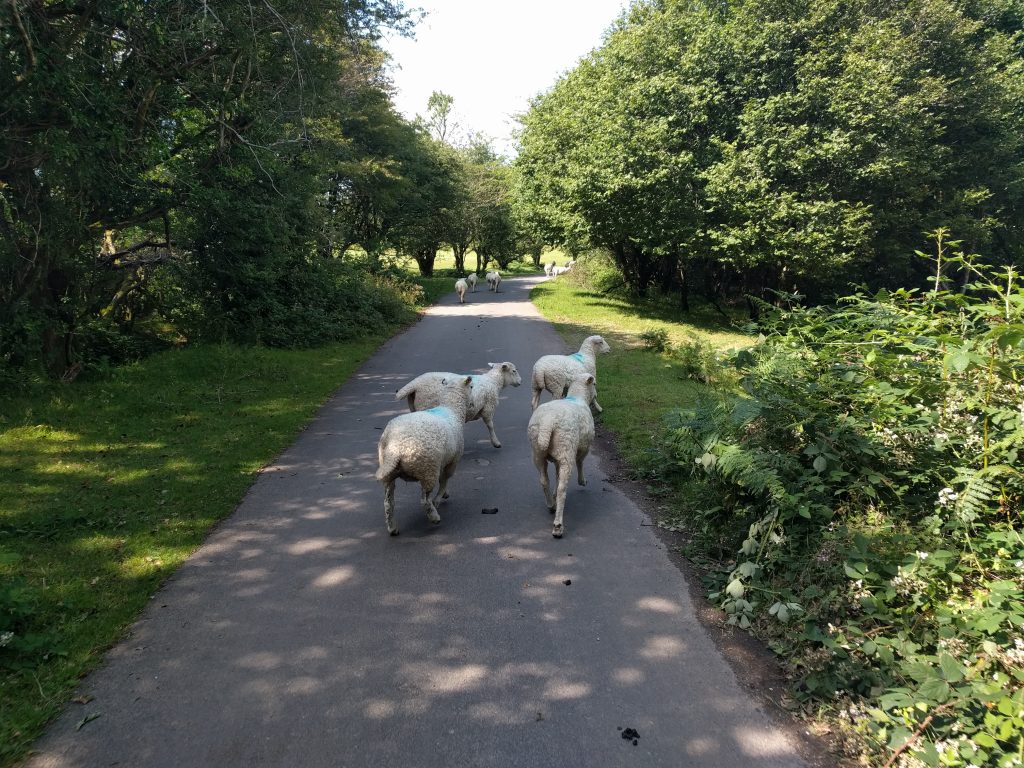 Sheep playing chicken
Descending into Moretonhampstead was tricky with sheep darting across the road. Our fellow cyclists were quick to let the wandering sheep know their thoughts!. Finally we made it to the B&B for a much needed shower and some pub grub.
Overall a long tough day in the saddle. And very grateful that the weather played along.
Route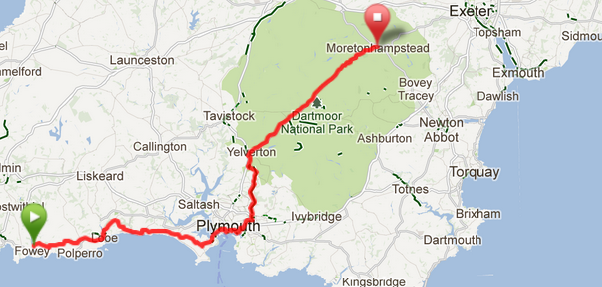 Profile

Please consider sponsoring our efforts. Every penny really does make a difference.
We need your help to raise awareness. Please consider sharing this post.