This will be a short update of our latest, crazy challenge
. 
Documenting the ups and downs of cycling "LEJOG".
Starting in the rain
So we were told today would be easier… our legs would be used to the miles and there weren't many big hills! However, I can tell you none of this was true!! My legs have not recovered and there were hills!!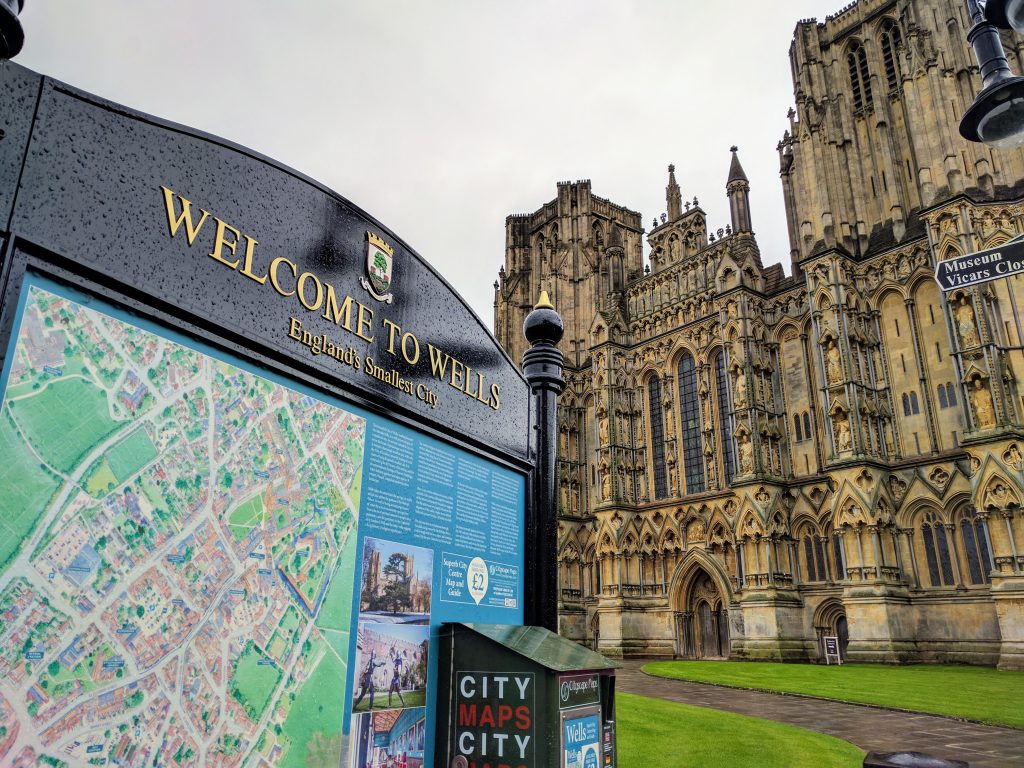 Broken saddle
The day started with Jon breaking his saddle (yes, there were comments that he'd eaten too much!). However, the fab Peak Tours team were on hand and quickly sorted him out with a new (more comfortable?!!) saddle. We were soon on our way on a damp and dreary morning heading through Street. We soon came to a rather 'glorious ascent' out of Wells which was relentless but not too steep. The ride took us through the Chew Valley, which despite being a Somerset girl, I was not too familiar with. It did however reward us with some beautiful views back through the county. The first brew stop came after 19 miles and overlooked a large lake at the bottom of the valley. However, I was a bit disappointed that there was no pineapple that had been promised the day before!!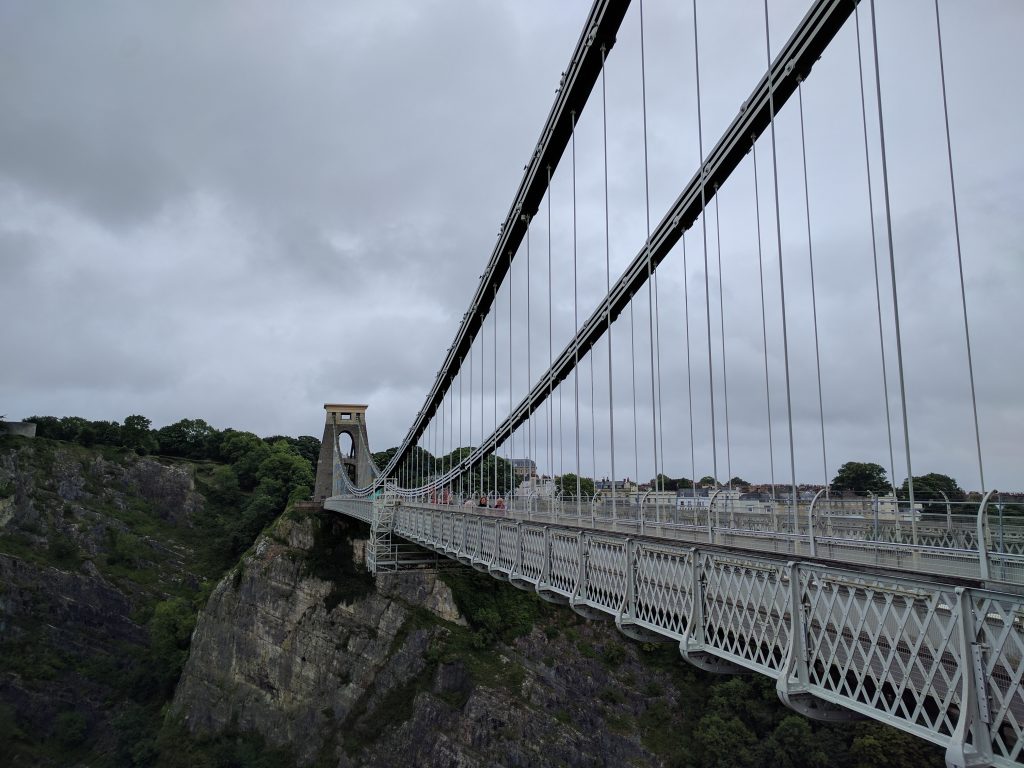 Heading into Bristol
We continued on with a scenic route into Bristol and had a pleasing meet up with a friend that we have been on a cycling holiday before at Clifton Suspension Bridge. Hi Hannah!
This is one of my Dad's favourite spots so we took plenty of pictures before continuing through the Clifton Downs – another of Dad's Bristol highlights.
We had an undulating ride through to lunch which was a tasty salad buffet – Jon had thirds so clearly enjoyed it!! I do also love a pickled egg!!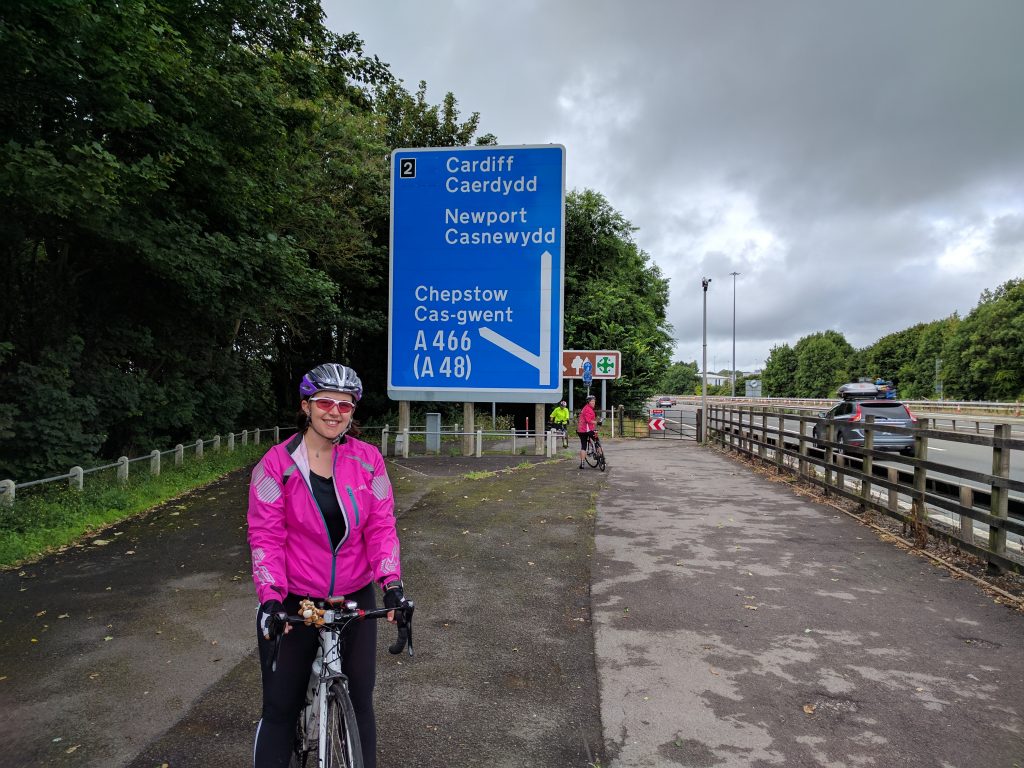 Welcome to Wales
After lunch we soon encountered the first Severn Bridge. An exciting aspect of the trip but describing it as windy doesn't come close to the reality! Still, it was a huge accomplishment to cross a border and head into Wales.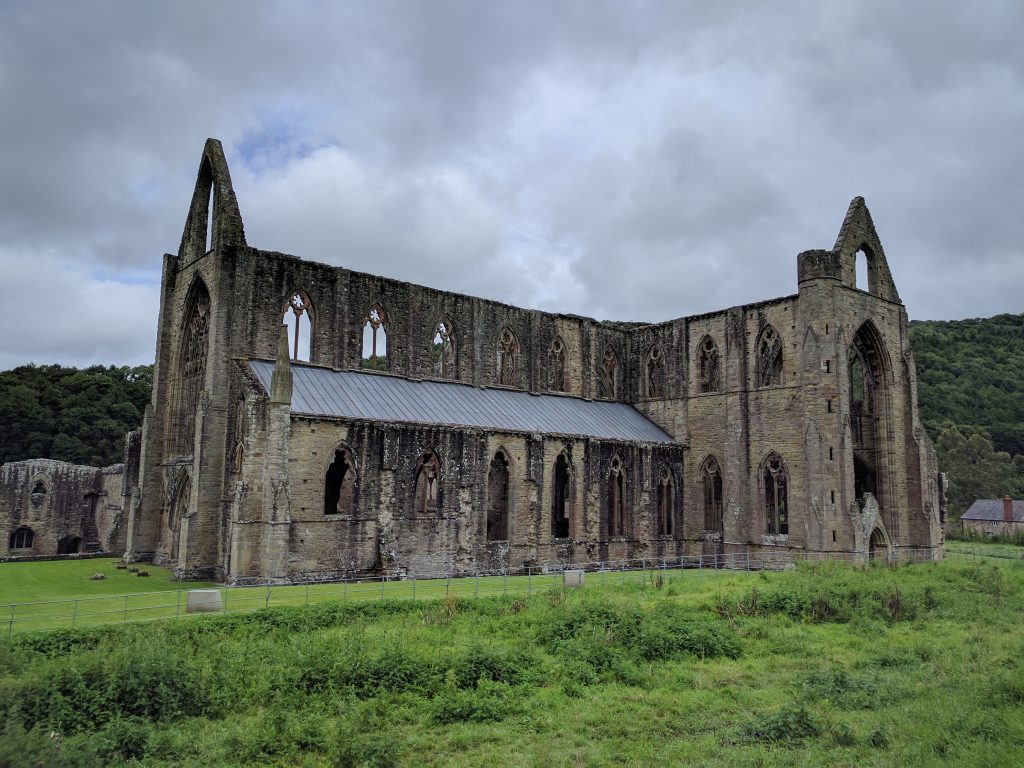 Easy finish
The rest of the afternoon was pretty tame – a few hills to keep the legs moving but generally it was quick cycling. The afternoon brew was at Tintern Abbey where, finally pineapple was produced. Just a shame that a swarm of wasps wanted part of the action!! We then quickly descended through the Wye Valley into Monmouth where we were settling for the night.
We had no sign of Ali today due to our mechanical issues and extra coffee break – but according to this picture she did well today too!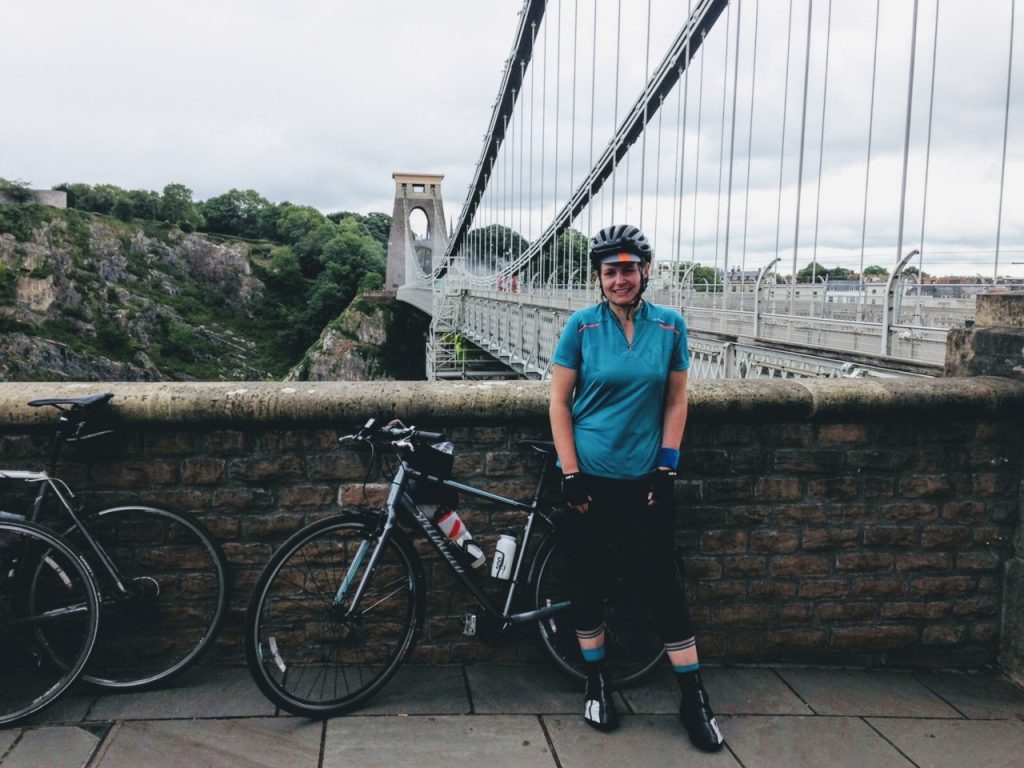 It was a great day as we were able to say a quarter of the mileage has been completed but the next 10 days still loom over us. Apparently tomorrow is easier…
Route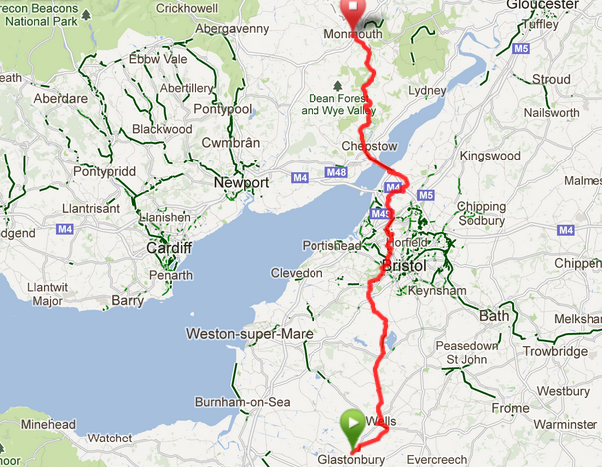 Profile

Please consider sponsoring our efforts. Every penny really does make a difference.
We need your help to raise awareness. Please consider sharing this post.