This will be a short update of our latest, crazy challenge. Documenting the ups and downs of cycling "LEJOG".
Faceplant in the road
Today was defined by an accident. Ali suffered a mechanical issue on her bike which catapulted her over the handlebars, and she then broke her fall using her face! Fortunately there is no major damage but Ali is understandably frustrated for having missed most of today and will only be allowed back on the bike once the side effects of concussion have eased off in a few days.
Kicked into action
When the accident happened shortly before the first brew stop, the small group of us worked together very quickly to get the situation sorted, even without anyone taking the lead. Fortunately Dr Dick (a retired GP of 35 years) was right behind and was quick to ensure Ali was immobilised until the paramedics arrived and could further assess the situation. Nearby residents were alerted and blankets brought out to keep Ali warm in the light stop-start drizzle. The traffic on the lane was halted and redirected. The ambulance arrived incredibly quickly and decided to take Ali to hospital as a precautionary measure. She showed great dignity through the whole ordeal in what was a really scary incident. The rest of us reached the first brew stop a short time later and digested the events of the morning before heading off again.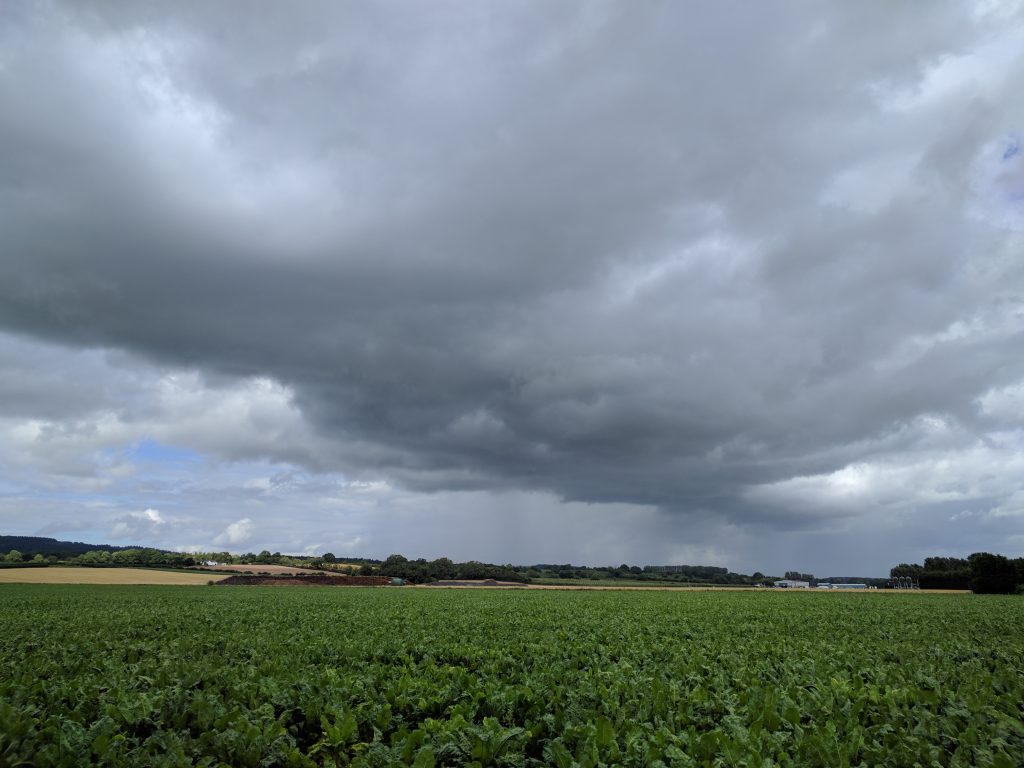 Undulating roads
The day's route was enjoyable riding with gentle undulating hills. There were nice steady climbs and long gentle descents. The scenic countryside was quite stunning after being directed back into England. The weather was changeable and there was heavy showers for short periods and warm sun at other points to dry us on the go.
Lunch
We were entertained as usual at the lunch stop by more war stories from the two Pete's. Poppy Pete (so named for wearing a cycling shirt with a big poppy) and Pacemaker Pete (so named for obvious reasons – and am pretty sure with which he can control his cycling speed) both served in the army for 40+ years together.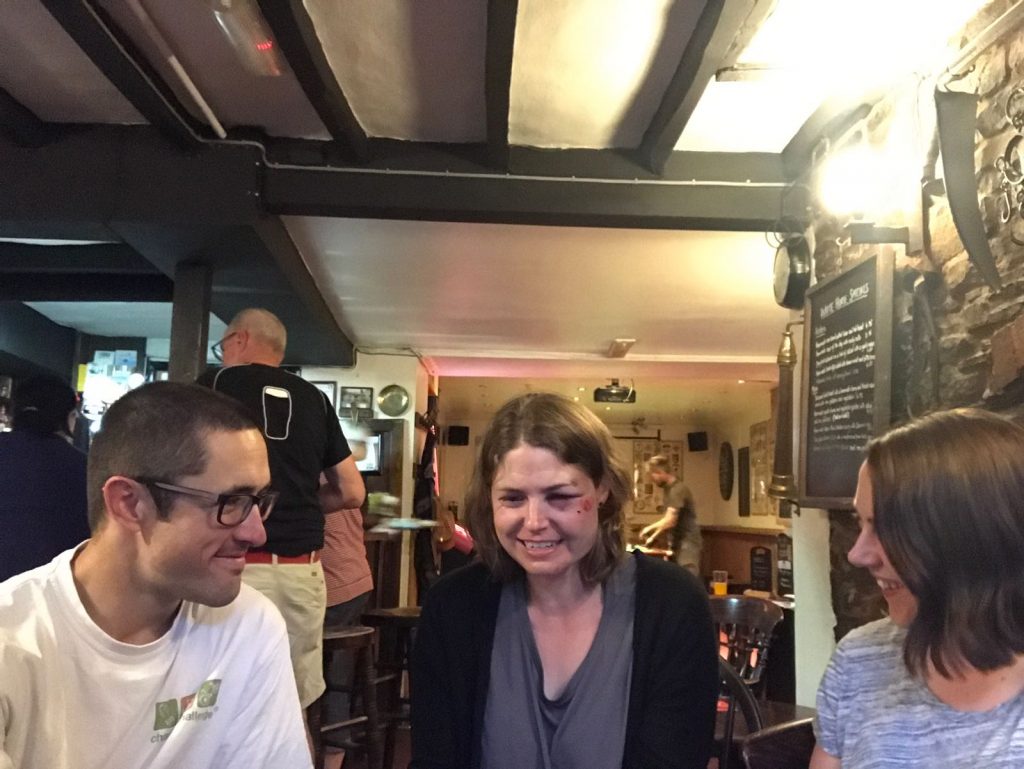 Clun
The second brew stop seemed to spring up in no time and the final 10 miles passed quickly too. As soon as we made our way into our final destination at Clun (a small village in the middle of nowhere, with a fire station, pub and not much else) there was word that Ali was on her way back from the hospital which was good to hear. She had been cleared with no lasting damage.
Dinner was provided in one of the only 2 hotels in Clun as Ali arrived back. She was in good spirits and looking forward to helping at the brew stops over the next few days despite being gutted at missing out on some cycling – which she is determined to make up when she is back in the saddle.
Our room contains the standard hotel amenities but we are interested in why we might need a torch. The provided ear plugs are also unusual. Due to the rowdiness of the locals in the bar they may prove to be invaluable.
This was the lowest mileage of the tour and was good for recovery. Some long, tough days lie ahead.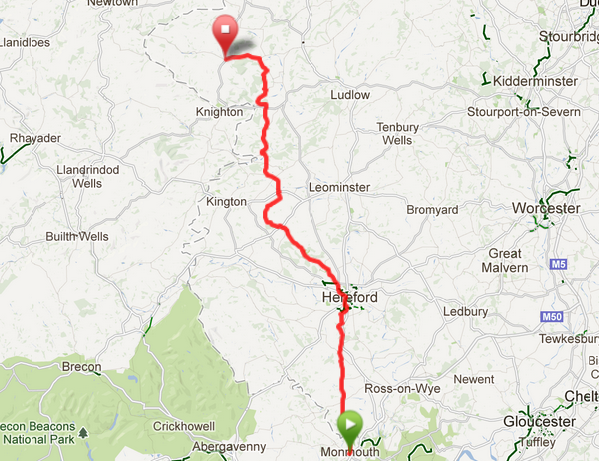 Profile

Please consider sponsoring our efforts. Every penny really does make a difference. 
We need your help to raise awareness. Please consider sharing this post.