This will be a short update of our latest, crazy challenge
. 
Documenting the ups and downs of cycling "LEJOG".
Hello sunshine
I was pleased to open the curtains after waking up to see sun streaming through the window. Our clothes were still soaked through from yesterday's final session in the rain so a little patch of morning sun and a hairdryer helped to dry them out.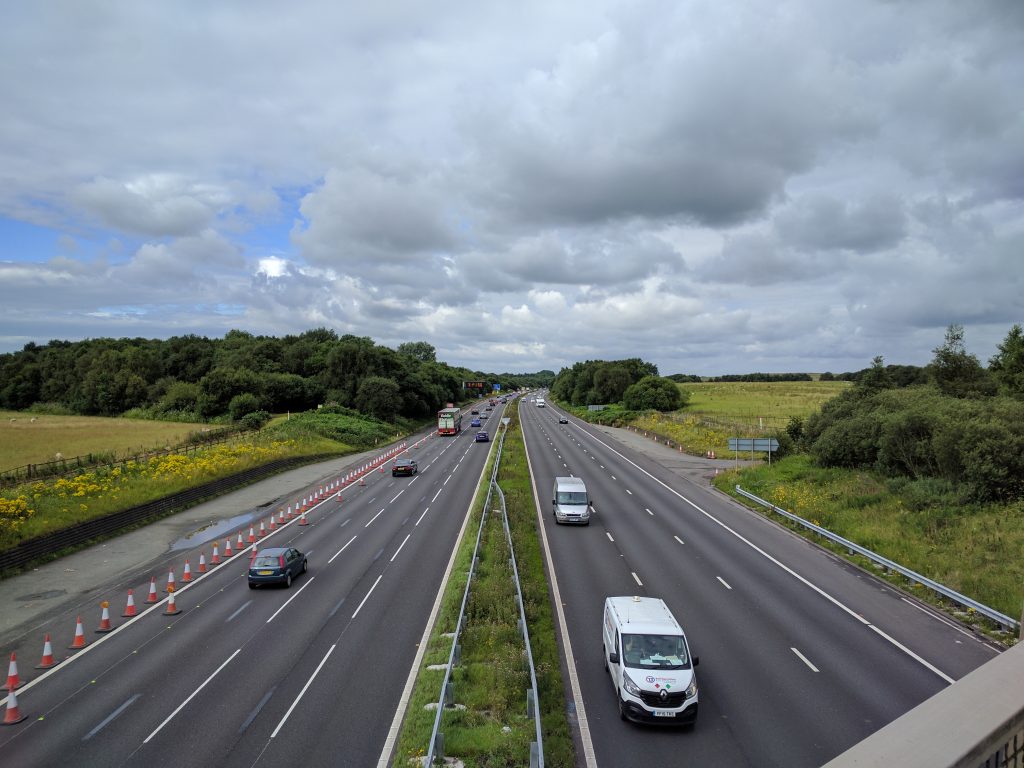 Fast and flat
The route to the first brew stop carried on where yesterday left off. Easy cycling along the Cheshire plains in the morning sunshine. Life is good!
We are now fully entrenched in the tour bubble and the morning routine is now followed without much effort. Down for breakfast at 7.30, briefing at 8.30 and on the bikes shortly after. Focus on making it to the next stop, and repeat until done. Then throughout the day, every now and then there are little things that happen that pull you back to reality just for a second. This could be getting a message from work, making a quick pit stop at a shop or in today's instance, seeing the traffic backed up on the motorway. This does only last a moment and we effortlessly slide back into the tour bubble that is now our lives.
Post brew
After a coffee and snack the tricky part of the day was just about to begin. Crossing the Manchester-Liverpool conurbation is a navigational nightmare as you need to handle the urban roads and traffic whilst making sure you do not miss a turn and keep heading in the right direction. This is inevitably slow progress but we eventually made our way to Rivington reservoir for the big climb of the day.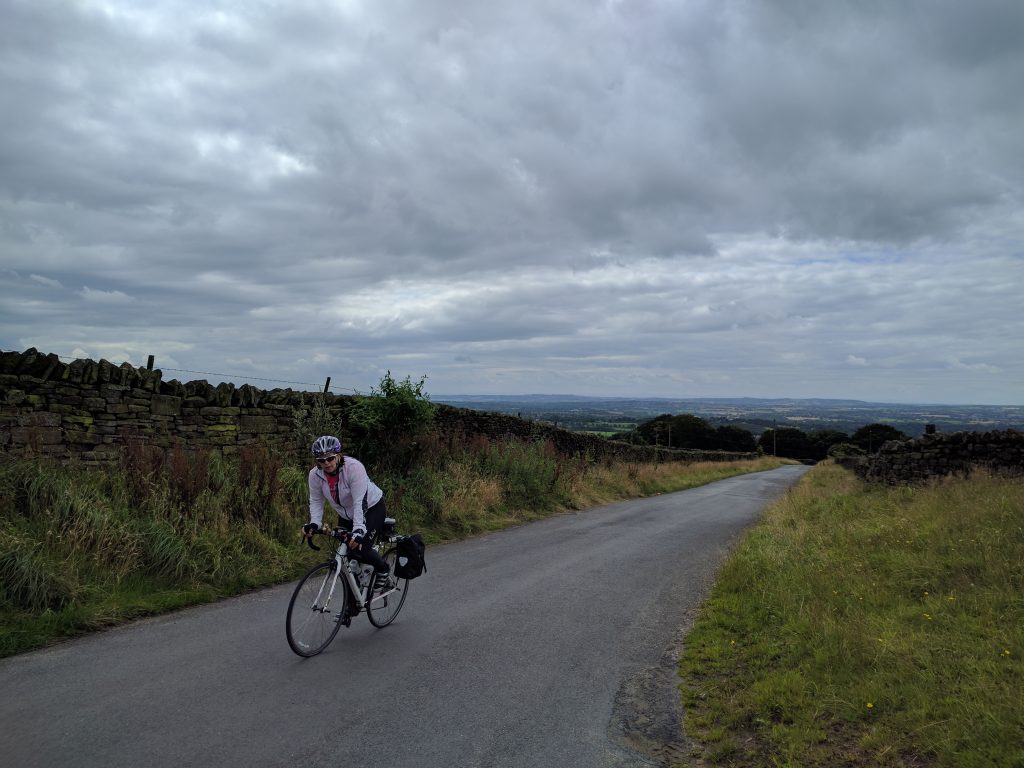 Viewpoint
After making it to the top of the steady climb, we took in the view over the plains from where we had just come. The sharp descent lead us to the local pub where lunch was served. It was at this point I noticed my brakes were a little weaker than they should be.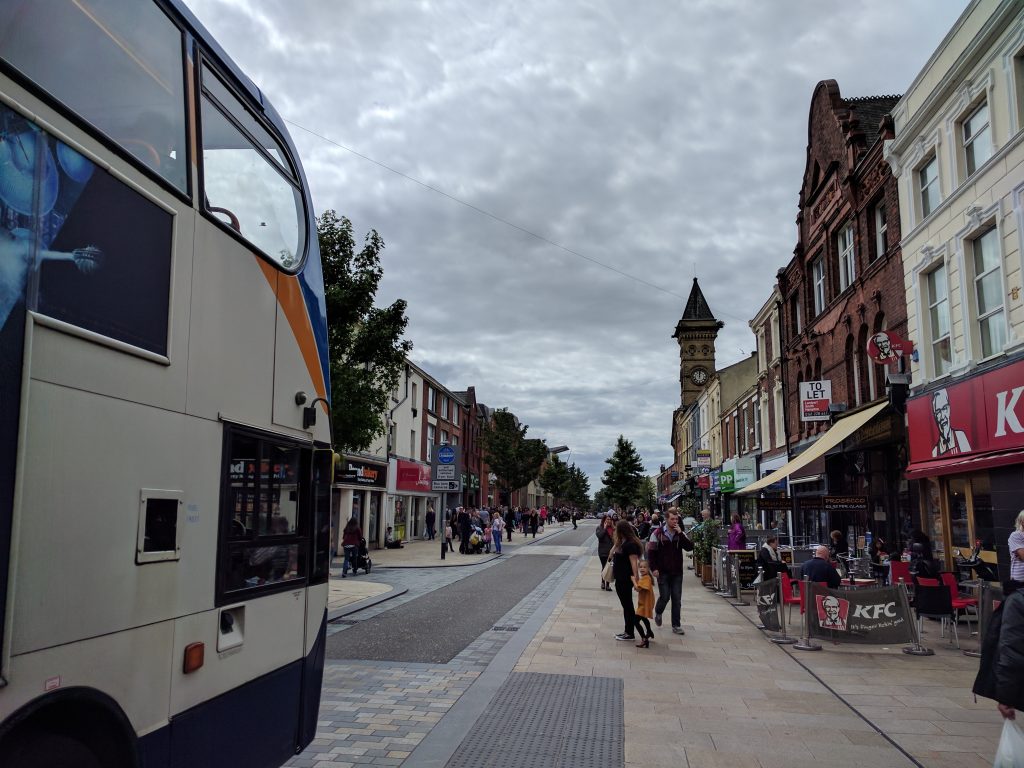 Park lanes
Post lunch we were back into the urban surroundings of various towns leading up to Preston. Some more varied landscape that we have seen in the last week of cycling. Awkwardly, we passed a wedding in progress in a local park before crossing the main street in Preston.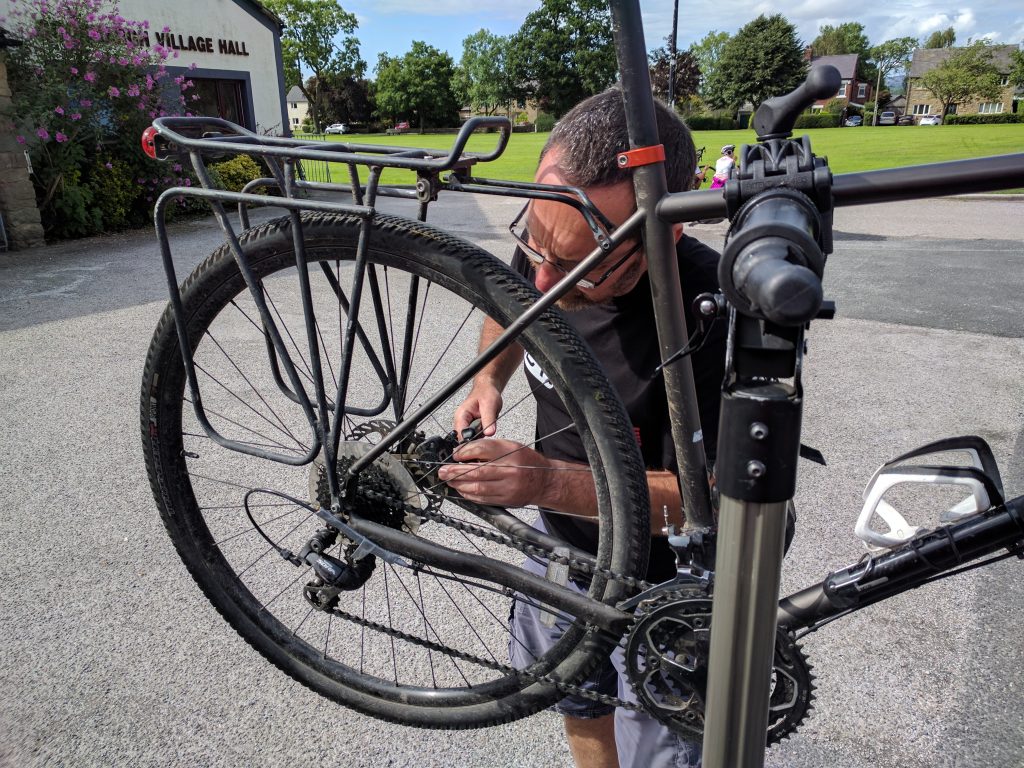 Jim will fix it
After reaching the final brew stop my brakes were now completely ineffective. Tour guides, Jim and Sam, set to work to repair my bike issues once again (replacement saddle and minor bodge to repair a frayed gear cable) and were able to get the brakes into working order. It is so good to be able to stop when needed! The maintenance work meant we were late leaving the brew stop and finally made our way to the hotel after completing the last 20 miles of the day. Thanks to the guys for a great job. Just to clarify I am not the only person to have various maintenance issues, and after 500 miles of hard riding most of the group have required various fixes along the way.
Overall not an easy day, tough to navigate and a blustery wind,  but it was dry. We are now halfway in time and a few miles short of halfway in distance! It is strange to think at this point the previous week we were having dinner in Cornwall.
Route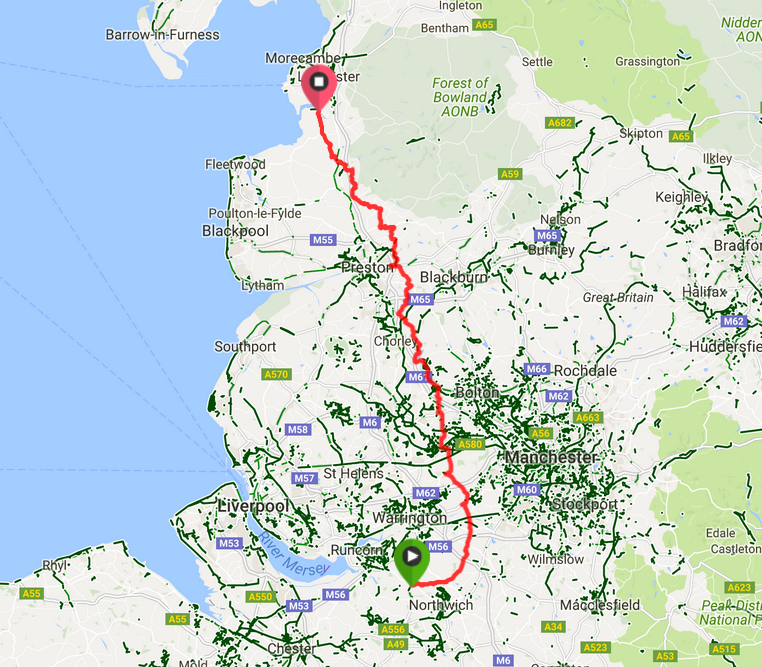 Profile

Please consider sponsoring our efforts. Every penny really does make a difference. 
We need your help to raise awareness. Please consider sharing this post.