This will be a short update of our latest, crazy challenge
. 
Documenting the ups and downs of cycling "LEJOG".
Finally
At last we had a day with no mechanical or medical issues! We started early and managed to arrive in Penrith just after 4pm! Just in time to visit the launderette!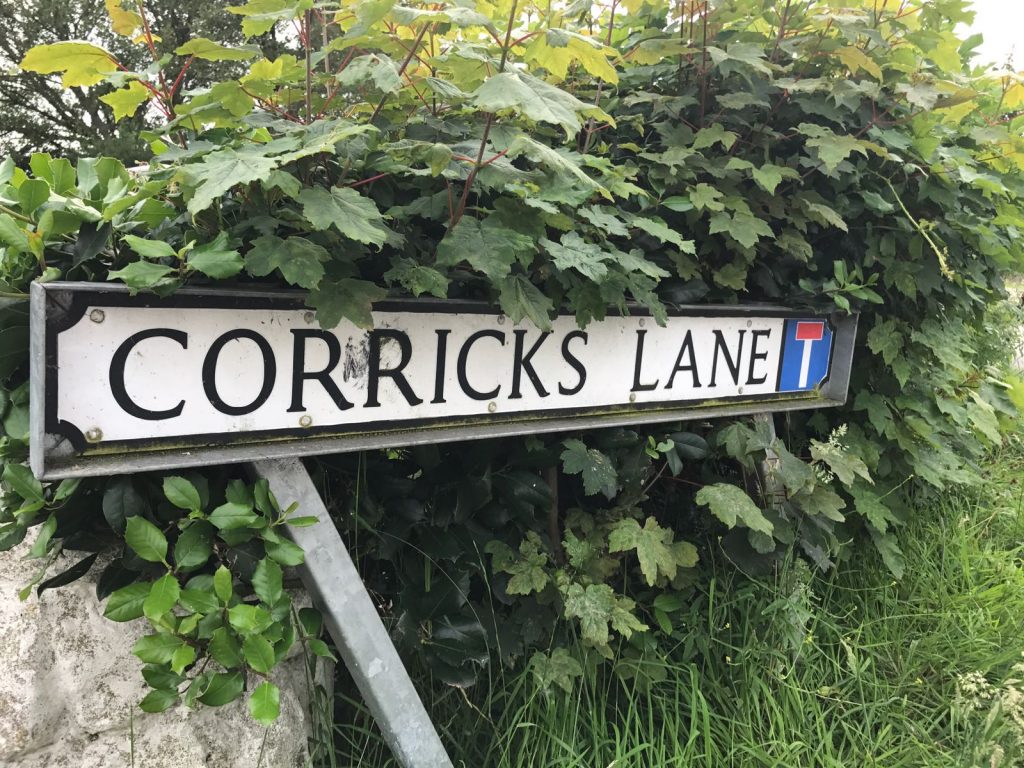 Corricks Lane
I was overjoyed at our starting point this morning as the road name bore a familiar sight – maybe it was a good omen! We knew we had less mileage today and we would be cycling through the Lake District – an area me and Jon have visited many times. However, it was soon apparent that it wouldn't be as flat as the route notes indicated and there were plenty of hills that made the legs burn (we are on Day 8 after all!)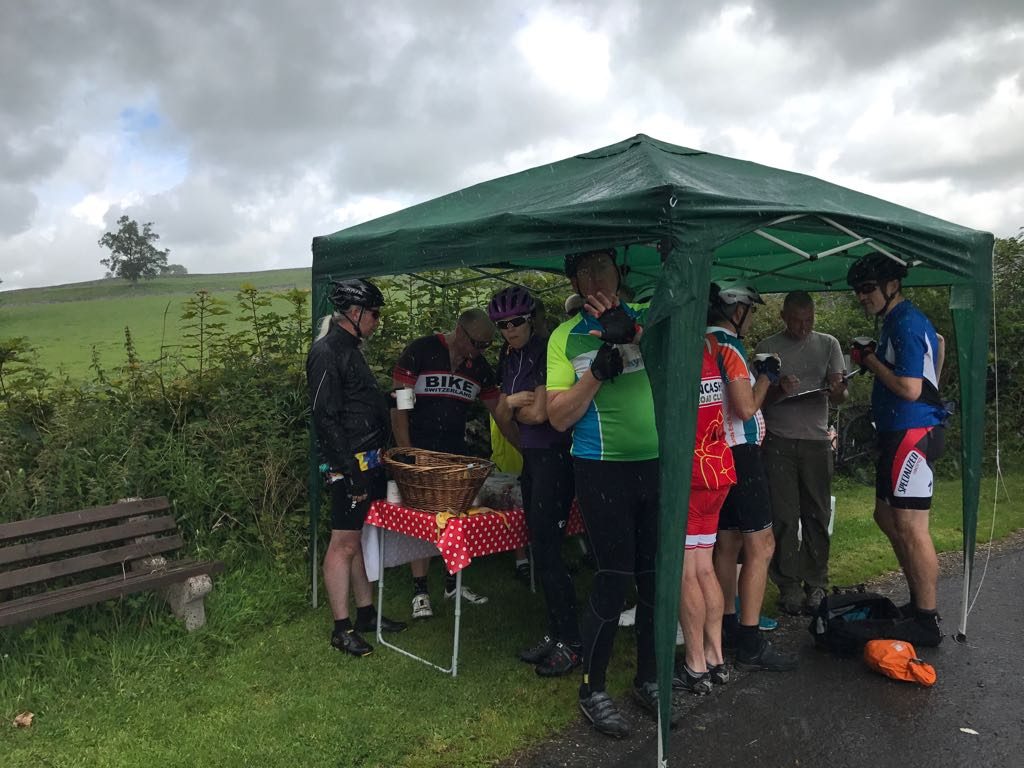 Vista
Although the route had a number of short, steep climbs we were often rewarded with spectacular views across the Lake District and the mountainous terrain. We could also see the rain rolling in! The rain started as we approached the first brew stop, 20 miles in and didn't really let up until lunchtime. The group that had reached the stop all huddled for cover. With the steep hills and long descents our body temperatures fluctuated regularly. The morning was spent pulling over to remove or put back on, our waterproofs. I am glad I wore my overshoes today. As much for the attention that they receive from fellow riders – well they are fluorescent pink!
Ali's back
The final brew stop divided the afternoon into two small sections. We hardly needed the afternoon brew stop as it had barely been an hour since lunch. However, it did give us an opportunity to wave Ali off as she bravely got back on the bike to tackle the last 11 miles to Penrith. She had a great group supporting her and she made it back in no time. Hopefully she can join in tomorrow and build up the miles again. She has lots of exciting plans to make up what she has missed over the last couple of days so watch this space.
Now our only quandary is what to do for dinner! It sounds great being able to eat out every night but it also gets a bit of a chore having to live out of a bag and re-pack every day. Can't grumble though as I'm looking forward to a bath and an early night!
Route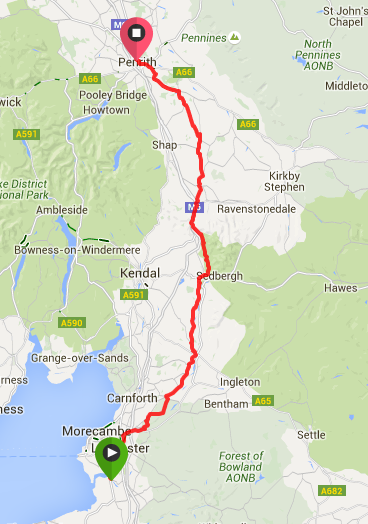 Profile

Please consider sponsoring our efforts. Every penny really does make a difference. 
We need your help to raise awareness. Please consider sharing this post.